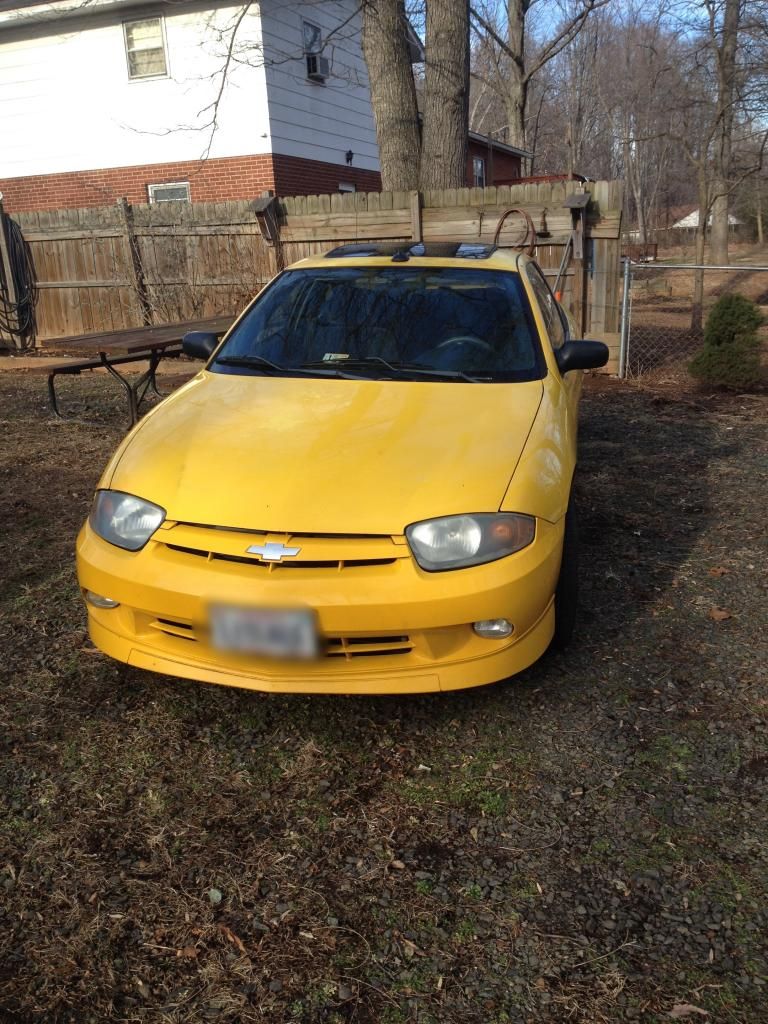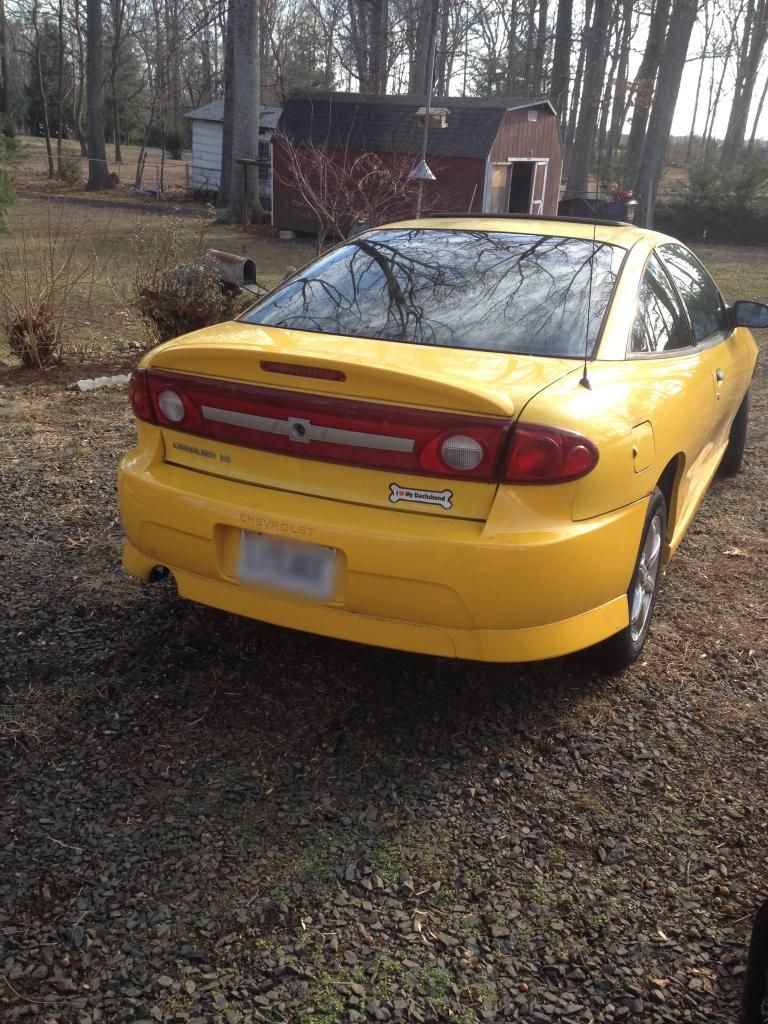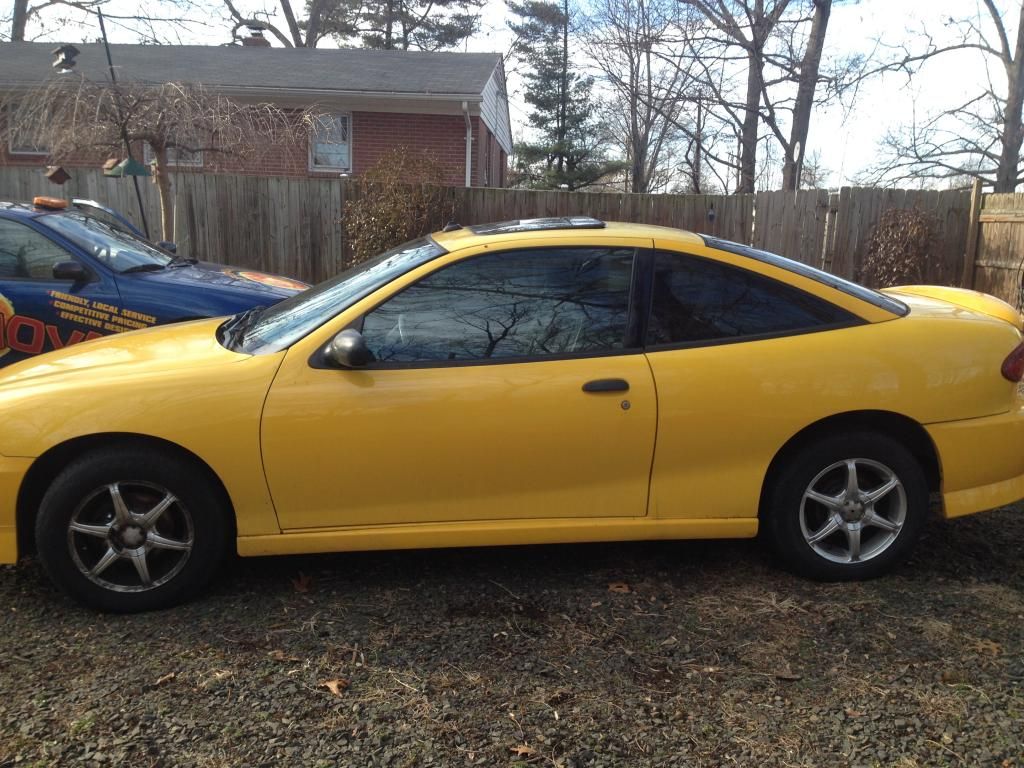 This was my wife's baby. Only had 94k on it. But started using 1-2 quarts of oil every week or so and I finally blew out a piston. Has new back tires, good tranny and a LOT of other good parts, including the body kit with foglights. Konig wheels, power everything. Sunroof. Stock radio w/ XM. Great carpet that I wish I had time and inclination to swap.
The paint on the roof and hood is a little baked/missing clear coat. All body in great shape but may need to sand a little and respray those areas if you are picky.
I am in the process of swapping interior parts with my other 03 Cav. Everything else is up for grabs. Would prefer to sell it as a whole to someone who needs a good car and has an extra engine for it.
Let me know if you have any questions, etc. Located near Warrenton, VA.
Thanks!
Sorry for got to subscribe

PM sent!

Also forgot to mention it is an automatic tran

Also has two new tires in the back (BRAND new)

Brand new brake lines and master cylinder (old ones rusted and had it fixed last month)

ANd Brand New rotors and pads on the front brakes. Rears were also adjusted at same time.

Just dumped about a grand into this car right before it broke down. Ain't that how it ALWAYS goes?

lol half tank of gas put in just before it blew...

Seems to be SOLD! Thanks!