Hey guys, I haven't been on here for a while, but I have Sad news: Totaled the car. But it is cool, I upgraded to a 2007 Tiburon SE. Why is this pertinent? Because I now have parts for sale!!! I would prefer pickup, as most everything here is rather big and heavy.
All prices are negotiable
, as I have no use for this stuff.
First up is an Exhaust that never made it fully on to the Car. It is the same Magnaflow Quad Tip Exhaust, high flow Cat, and Pacesetter 4-1 Header that came off of ZRH's Cavy in 2008: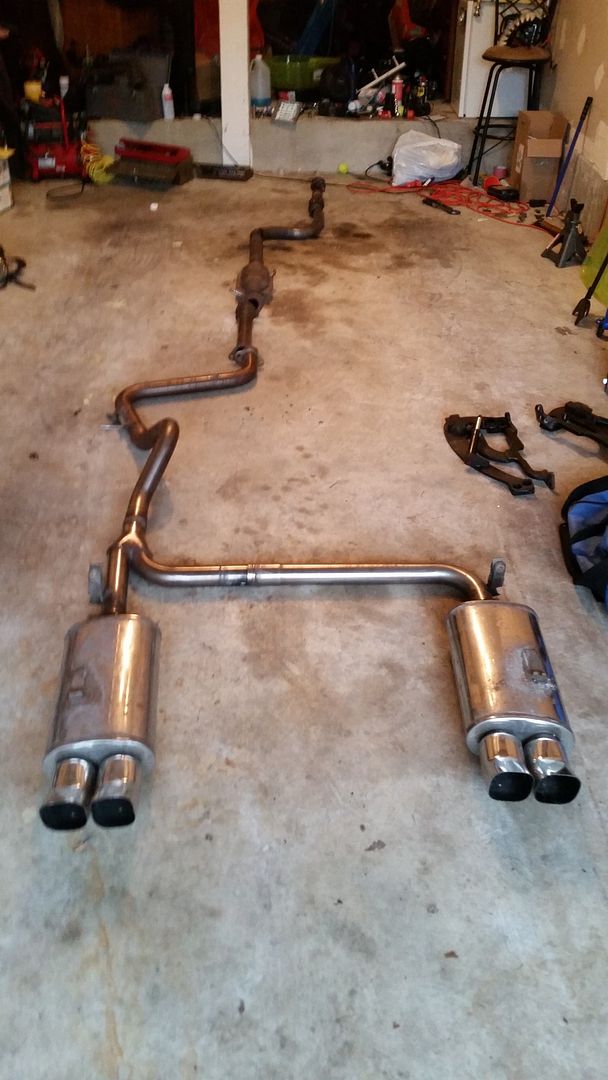 Had the Header on the car, the rest just sat. it is a 2.5 inch exhaust with a three inch into the cat, I believe? i will measure it this evening when I get home. The Exhaust is cut into 4 or 5 sections (I got it that way), but will just take a little bit of work and a run to autozone to clamp and/or weld together a nice exhaust.
$400 obo
takes it
Next up is a set of MMS Lamboroghini Bolt-on Door Hinges; I have a new set of 750 lb shocks to go with it (never installed), as the originals were a bit light for the Sunfire Doors and blew: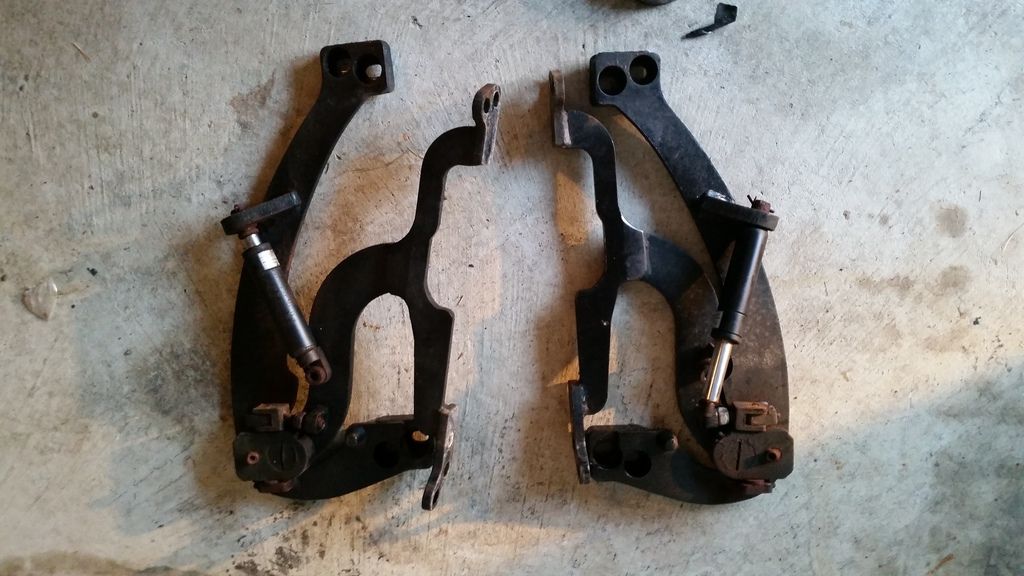 $650 obo
will take these, as new bolt-ons are over a grand. They work beautifully when installed, and do not require any major mods to the fenders or anything.
As well, i have a GM 3-point strut bar: (My Photobucket just went wonky at work, I can post up a pic a bit later)
$60 obo
can have that.
As a fun little freebie, When you come to pick up, I can throw in a G-Force 5 point harness for free if you are interested. old but never actually used:
Thanks for taking the time to look!
I'll eventually take the time to put something here. I swear.
Damn wish this came up sooner would have loved the exhaust system but bought one already. Would you sell mufflers separate?

Sorry for the delay, i am not on here quite as often as i should be. Yes, I would let them go for, say, 125 a piece?




I'll eventually take the time to put something here. I swear.

If you still have the GM strut tower brace email me at z24.turbo@gmail.com thanks.

Interested in that header if you still have it and it's for a 2200.