For sale is my 1997 Pontiac Sunfire. I've got a family now so I need something a little bit bigger. It's got a newer battery, newer fuel pump. It does have shaved handles, locks, and antennae, 17 inch rims and tires, molded rear bumper, Cavalier front clip with projector headlights, steel z3 fenders, Buddy Club 2 front bumper, countless mods. It does need a little bit of work to make it road worthy again. I just parked it because a rear brake line went. It'll need a new gas door (Sparco) and a new fuel filler pipe. It's also going to need a new driver's side seat. Just about everything can be had very inexpensively from a junkyard. The car has 130k miles on a 2.2 motor with a 5 speed transmission. Both motor and transmission run and shift great. It doesn't have A/C because of a bad compressor but included will be a refurb compressor, evap can and parts needed other than freon for A/C to run again. Again, this isn't a new vehicle and has some miles on it, but it can be a great car again.
I have a few pictures posted here -
http://pittsburgh.craigslist.org/cto/3065068426.html
- let me know. I'll also be posting a few odd-ball parts later that I have that aren't included with the car.
Jeffrey sorry to hear man, but good luck.
The car has been great to me throughout the years, but with having the little one it's impossible getting him in and out of it. We tried with the missus' cavalier and it wasn't happening, so we bought the sx4. I don't have the time right now to fix it or else I would.
Accepting offers. I'll also include my OBD2 reader and computer with the sale!!!
Club Teh Jeffie wrote:

$5, a cookie, half a can of cherry pepsi, and a long tender embrace.
That's pretty tempting...
Lanman31337 - Cavfire wrote:



Club Teh Jeffie wrote:

$5, a cookie, half a can of cherry pepsi, and a long tender embrace.



That's pretty tempting...
haha ill raise u jeffie one ham sandwhich.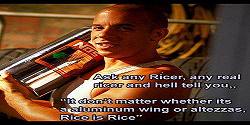 Mmmmmmm sammich. I'll let it go for $1500 for my bredren.
I'd also trade for a motorcycle, at least 650cc.
your add on cl has expired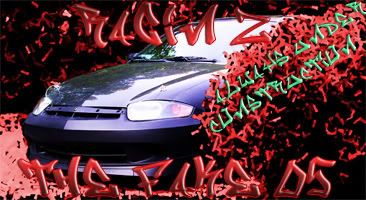 Need pics...
RIP JESSE GERARD.....7.11.87/1.25.08(sunfireboi)
You have received a forum warning:
Warning: Don't ever wish harm On an Ohio state player you Douche canoe...
Expires: Sunday, October 10, 2010 6:47 AM PT
Sorry, I just refreshed it.