the car is fixed and i'm going to be selling it. got a used oem passanger side axle fixed my problem. took it for a quick drive with no issues tonight. it's got a whole new exhaust, pacesetter header, downpipe, vibrant resonator and megan n1 muffler. tokcio blue struts and 1.5 inch lowering springs. r1 concepts slotted rotors and new pads. brand new starter and battery that was put in last week. ebay cold air intake. turbo tech racing upper and lower motor mounts and transmission mount, rk sport control arm bushings and interior is painted. 126,000 miles. i had a shop look at it and the transmission is fine, which i confirmed on my test drive of it.
here is a lnk to some pics
http://s70.photobucket.com/albums/i107/blackphoenix38_photos/sunfire%20pics/
I know what the car can go for. i'm willing to make a deal but i'm not going to give the car away either at this point now that it's up and running. message me and we can work something out if your intrested.
Keep it. Take my built ln2 for it and boost the @!#$ outa it. Lol.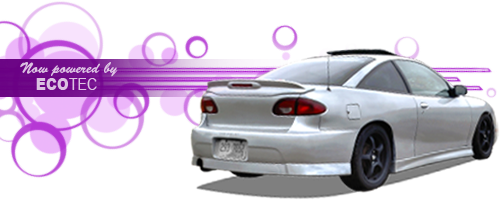 i would if i had the money, but i can't keep 3 cars going right now. i gotta sell this one.