Hi everybody, my name is Micah and I used to have an account on here a few years ago but stopped using it after I sold my cavy. Now I recently bought a 2003 cavalier but unfortunately someone ran into it the other night in my work parking lot and left without leaving a number or any contact information. I do have full coverage on the car but I really don't feel like paying a $500 deductible. So here I am creating a new account to ask you guys if anyone might have some stuff I need. I'm in need of a new hood, new driver's side headlight (but I might just buy a new set if anyone has a full set), and possibly a front bumper. My car is black but I will consider other color hoods and get them painted by a friend if need be. Thanks for any and all help.

if you want to go 00 style i have about everything you would need to fix her up. whee are you?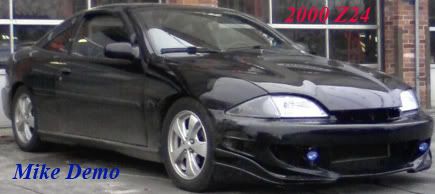 I'm located in Fleetwood, Pennsylvania. If the conversion doesn't require any modifications, I would have no problem doing that.

I have both fenders and front bumper for a 2000-02 in tan, I am in reading pa.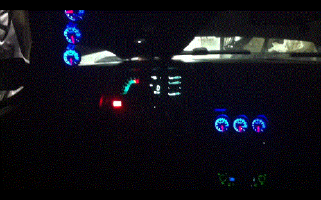 On the inside my car looks like a fighter jet.
How bad is the hood and bumper? Im 15 min from Fleetwood and do body/paint work. May have a headlight around too, not sure, but i can check

I have the stock black hood from my 03 that i dont want anymore. It is alittle beat up, but still ok. Im up in Nanticoke.

PM'd EVILution and Tinkles. Also, how difficult is it to convert to the 00-02 front? Does it line right up or is there some fabricating required? I know that the headlights are quite different so I'm assuming it will take some modifying.

Ill text you what you need for 00-02 swap