Selling my complete 98 LD9 swap with 4T40E roughly 80K miles.
Fully maintained (timing set, water pump, thermostat, oil change) With 0 miles put on since being done.
Comes complete with harness.
Also for up for grabs is a Tsudo 4-2-1 header, with magnaflow resonator. This header will NOT LEAK all flanges have been machined for perfect leak free fit.
TTR Upper LD9 engine mount.
LD9 A/c Delete pulley
-MD- Enforcer (Mike) light weight crank pully
Stock and bored out throttle bodies.
OEM Aluminum coolant tank.
I'm sure there is more but these are the bit items.
Looking for quick sale to fund next project, so any reasonable offers will be accepted. Also willing to trade for Nexus device, or other Tablets/unlocked cell phones.
Edited 1 time(s). Last edited Saturday, May 25, 2013 12:40 PM
DRIVING FORCE FABRICATIONS (908)866-1882
Pending colant tank, radiator and the motor mount.. - Shawn

i remember putting that damn thing in satch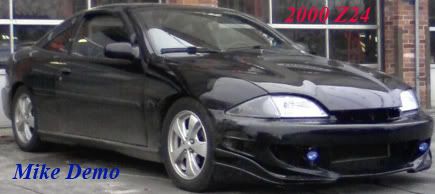 man this would be great for my little 4 door.... if only I had the funds right now