Hey guys,
I need to sell the '97 Z24 I used as a daily for years.
I intended to part it out, as it has some valuable pieces, however I do not have the time or space to do this, and I'm willing to take a loss in order to get it out of the driveway.
Pros:
A completely rebuilt Isuzu trans with the 2.2 gear swap, and a Quaife LSD. Shifts like butter. LSD works great.
LD9 from a junkyard that had lower miles than the car and is in excellent shape.
ACT lightweight flywheel
Spec Clutch w/ stock disc - Clutch grabs hard.
"Secret" cam swap
4-1 header
2.5" catback exhaust w/ newer highflow cat and a Dynomax Super Turbo muffler.
Aftermarket (addco I believe) rear sway bar
Poly control arm bushings.
Aftermarket intake
17" Knockoffs of STi wheels. Need to be refinished, but solid.
Seibon carbon fiber hood, OEM style. (This is badly faded and discolored and would need to be clear coated, however it's intact)
Interior is completely intact and in good shape.
The bads:
160k miles on the chassis
The tires on the front are absolute garbage and are mostly bald, the pass. side front tire leaks air, but would hold plenty for the ride home.
The suspension is OEM and well worn, the struts are shot.
The airbag control module is shot and the airbag light is on.
Lots of dings, scratches, dents, and the like. The car was under a tree at one point during a storm that caused the tree to drop a few branches. Wrinkled fender, some dents in the roof, etc
All in all, this car has been extremely reliable, and it's insanely good in the snow with that LSD. This thing would be an absolutely FANTASTIC RallyX project.
So come get the thing, part it out and make a profit, or turn it into a project. I live in North Granby, CT. You can get ahold of me at noise_complaint@live.com.
I know what the Quaife alone is worth. Come get the whole car for $1200 cash.
damn if i had the cash i would so take advantage of this....

fml
Dropping this to $1000. I need it out of my driveway.

lol cory ill pay for it, you go pick it up, pay me back when you can but i want that effing tranny!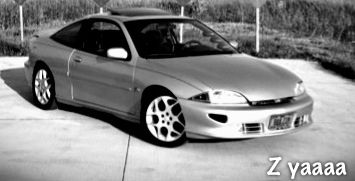 RIP silver car. You will be missed.
Make an offer guys

.
I'm more interested in getting these parts to some enthusiasts and getting my new car down payment paid for than I am scrapping it.
If you were within 5 hours of me (and not 13) I would gladly pay $1000 for this car. I'm almost tempted to look at how much it would cost to ship it.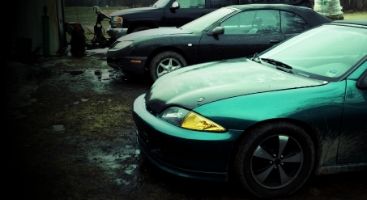 Your about 5.5 hours from me. Brad and I are working out the details for a joint purchase.
i can pick it up if need be, also in ct