I've got the following that I want gone. The sooner you can take them, the better chance of a good deal you have.
Sprint lowering springs, good condition. (no longer on the struts--don't ask if they're included)
$100 or BRO
Tokico HP Blue front struts (performance wise, they're identical to D-Specs, but non-adjustable). new in the box!
$200 or BRO
1 pair of brand new in the box front strut mounts.
$50 ro BRO
ANYONE THAT WANTS ALL OF THE SUSPENSION PARTS!
The only other thing you'll need for the front is the boots. For my asking price, plus the cost of the new boots, I'll install the springs and mounts on the front struts for you.
95-99 OEM headlights...VG condition
$20 or BRO
I'm in southern Maine, but work in Andover, MA. I'm happy to meet within reasonable distances of either. Hit me up.
I'm trying to clear out my garage, and gather a few bucks for some immediate projects.
Don't offer me any insulting prices, but I'm negotiable if you'll pay quickly and not string me along.
Too many people that don't come through.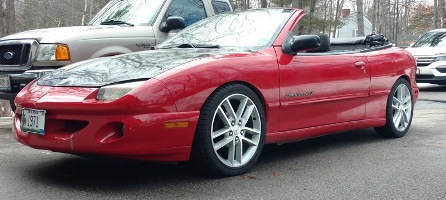 Do you have a billet 3rd gen upper V6 Engine mount? If so how much? I'm In Manchester NH