heres my turbo cavalier project for sale. just lost interest this is the link
http://nh.craigslist.org/cto/4334644592.html
Wow dude, you could be sitting on a gold mine. That GM Extreme Tuner kit has been sold for lots of money on it's own. I can understand not wanting to part it out or having the time, but if you did, you could possibly get more money out of it.

It might be worth it for someone to buy it at your asking price and part it out themselves.

Good luck with the sale. Lots of good parts.

id buy it right now if I was able to drive it home

I wouldn't mine owning that kit seeing how its already my color, gotta see what taxes do for me first, but as stated already GOLD MINE!!!!!
Skr8 Goodz in tha hood
thanks guys yea its been fun ive had cavs my whole life still have a daily sedan. just gotten more into my duramax lately and dont really have time with the house and stuff now. would love to see an org member finish it. i may do a project down the road would like RWD
You would do much better to part it out. Asking that kind of money for a J-body that isn't even finished is hoping for a very unlikely buyer.
As said, you've got plenty of parts there that will bring in good money, but as a whole, it's a tough sell.
GLWS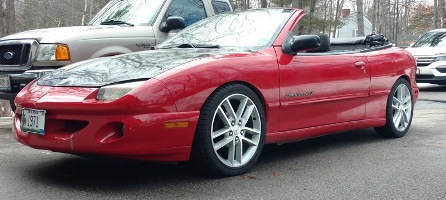 If you were close and I had a little more money, I would buy it in a heartbeat and part it out myself.
If you do decide to part it out, I'd be interested in the toyo mirrors.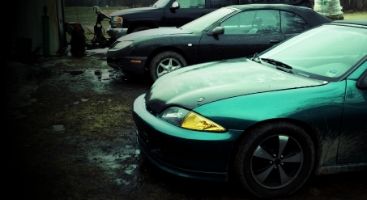 may part the performance stuff go back to stock and just daily drive it