Just want to know if anyone here talks to him? He has had my harnesses since December and I paid him more than half upfront to get them done. I was promised that mine would be done by the latest, end of april and the other one would get done right after.
Yet here I sit in August with nothing. He started ignoring my emails over a month ago, but that was only after making up every excuse and lying to me sometimes as to why it was not done yet.
So if anyone knows him, please let him know that if I havent heard from him by Monday afternoon, 5pm my time, I will be calling his local police department and reporting him for theft.
Thanx in advance
Darren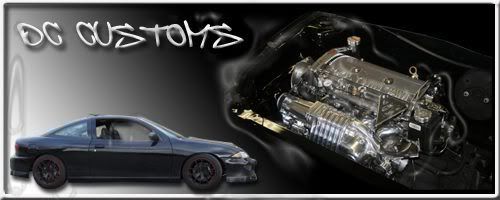 i know brad has been busy as of late. last i heard he was in the process of trying to relocate his business.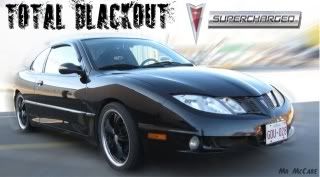 M62 KIT for sale PM ME
He was at the Overhaul car show last week with both his cars. Thats shaddy I would have call them a long time ago .

Well the problem has NOT been resolved.
I got my harness back yesterday, not even close to completed. Seeking a refund now.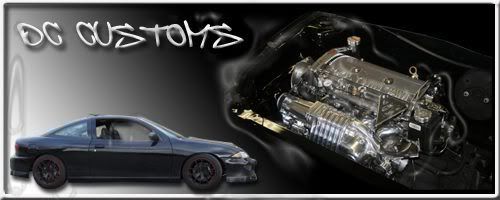 You know what Darren, after reading what I just read on JCO, I know you dont realize that the harness you sent me is not going to work with the computer you sent me. I hope that after it is all said and done you come to the understanding. If you feel that posting pics of the un completed harness on my facebook account is going to do anything, you are wrong. Everyone from here knows what has happened to my business in the last few months and have all been very encouraging for me to not to quit. NO I did not finish the harness, Yes, I did say that it was complete, because I felt bad for you not getting it back when I said it would be done. I do apologize for that! I am sorry that it didn't work out, and I was wrong. I did attempt to get it done, and would have completed it, had the harness been the correct one for the Job. You will see that there are so many things that are not going to work because of the harness being out of something other than what you were told. I know you said that you peeled the harness off of the engine yourself, I don't doubt that, but I am certain the engine didn't come out of what you feel it did. This harness, and the ignorance of people emailing me hateful words is not going to affect my day to day business. As far as the harnesses go, I could care less if I built another one, ever! People think these harnesses take a couple of hours to build, good luck. And even worse when you don't have the correct information. I spent hours just trying to find the correct pin outs for the computer you sent and the one you wanted to use. They are completely different, not even close, and the one with the harness, I went back more than ten years and the only thing that came remotely close, still was not correct for pin out information. I would much rather send it back, not complete (which you asked me to do) then complete the harness, and still have it not work. I realize you don't agree with me on this, but that is reality. For lying to you, I was wrong! Had I of had time to get to this, I would have busted my balls to have it work for you, and would have realized that this harness was not correct, and notified you of it. But I didn't have the time to get at it, but to you this is just and excuse i'm sure. I know what happened down here, and I can understand your side of things. I would be angry too. I cant change that now. And anyone from Halifax that knows me well, knows that I come down this garage by myself from 8am, till 2am every day, just to keep up with the pace. I have missed the last six months of my newborn son grow, and go through all of stages that are supposed to be important to a parent. Missed my other two kids to bed almost every night. But you don't see this end of it. Now, to disappoint outside of that rips me even more. I told you, I would send you half the money back for what was not done, you agreed to that. And I will send it to you, unless the childish bull@!#$ continues. Again I do apologize for not being able to deliver what I enjoy to do, good luck with your project and I hope that it all works out for you.
Brad
Now Boosted...rockin 2007 cobalt ss supercharged!!!!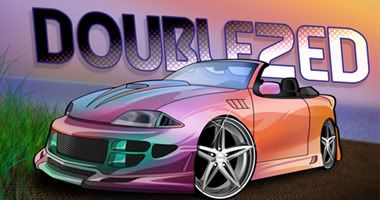 My cardomain site
doublez@eastlink.ca
Brad.
Apology accepted. I see your side of things. Im not sure how the harness doesnt work, but I have gotten a new one since that a guy around here will be using to make it.
As for spamming your facebook and stuff. This is my side:
I was pissed off, big time. I was not informed that I was getting an incomplete harness back and my emails were ignored for atleast a month. Im sure you cant blame me for feeling the way I did. Yes, I asked someone to post pics on your facebook site, I realize that was a mistake. As for that idiot from my club emailing you and throwing insults, I was not aware that he did that till AFTER and I called him on it in public and sent him a private message telling him that it was an idiotic thing to do.
I know you have alot going on there, really, I do. All you had to do was tell me 3-4 months ago that you couldnt do it. I would have asked you send my harness back with a refund, and I would have been on my way. Remember, I talked you up big time to anybody that asked. I could have kissed the ground you walked on when you did that 3400 harness for me in a rush. I was praising you even up until about a month and a half or 2 months ago. At that point, I had just had too much.
My ideal ending to this is get the refund we agreed upon, walk away and finish the car. I wont bad-mouth you, neither will I even speak of you. I think with this behind us, we can both just forget about the whole situation.
Darren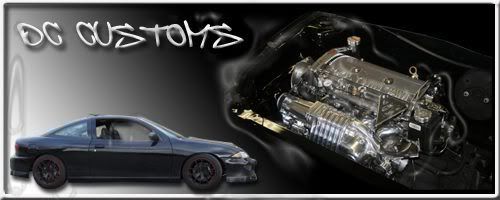 Thank you, and It will be as we discussed.
Now Boosted...rockin 2007 cobalt ss supercharged!!!!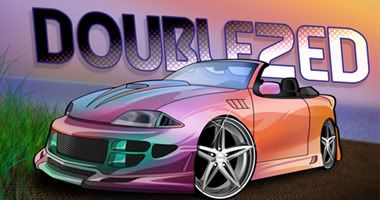 My cardomain site
doublez@eastlink.ca
BWA HAHA


What we do in life Echoes in Eternity