I'm from N.B but i'm in Truro almost every second weekend.. I drive a 97 Sunfire 2.2 OHV which is currently being overhauled , hoping to get'er back from the paint shop by Wednesday this week. Cant wait.
Yeah you drive a jbody , but not like us.
Anyome intersted in meeting still, october for a cruise?
Hey brandon with the red cavy and cf hood; i almost bought that car from a guy in truro; car still looks pretty good
any buddy up for a cruise or meet???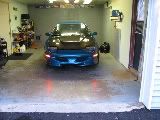 98 j-body sedan
yeah we should def get a cruise going for oct since the summer has been so busy. any body up for the 15th, or 16th?
i rarely get a saturday off, a sunday drive to Truro would be nice...
i got a friend whod probly take his 4door fire too

10
i know we tried to somewhat get something going this fall but nothing happened, so what about next spring? i've got a really nice digital slr camera and i'd love to do a shoot with nothing but j bodies
Sounds like a plan. I'm up around Nathan's a fair bit, so maybe do a cruise through the valley or something?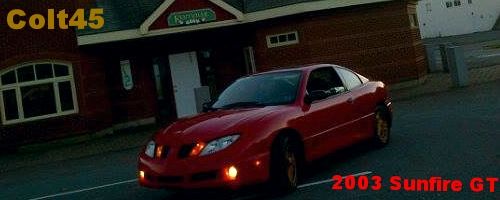 well it seems like we have a number of people kind of all over the place so we'd have to try and find a run thats kind of central for everybody.
150.0 DB, Loudest in Atlantic Canada, Street Class A.
Next year 155 DB
maybe sackville or somewhere in the HRM, i think we should actually get some people together and do this, show those fracking ricers something they never seen before

Jonny come lately lol, most of u guys kno some don't, if not I would be Cavalier Thompson A.K.A Cavalier with the Cavalier, I use to drive a 4 door 99 Ls Green Cavalier that I no longer have but now I have a 2 door Metallic Silver 04 Cavalier Ztype, as for goodies Their pretty much sittin in my storage closet wait for warmer weather so I can get @!#$ done, if ur not my friend yet feel free to add me, I look mean as hell but its just me, u ain't got nuttin to worry about as long as it ain't u I'm pissed with lol.
Skr8 Goodz in tha hood