As this popped up in an earlier thread and I Love to ask opinions.......

I always get such a good education with these!!
So this is the question:
With Automatic Transaxles , is it a good idea to drop the pan and change the filter?
Is it a bad idea to do this due to mixing fresh fluid with the original - causing premature failure in such old transaxles?
Have heard terrible things regarding the complete flush jobs at the corner Lube Centers. Which is a different procedure - no filter replacement.
Thanks in advance for everyones input!!
.
I did a fluid and filter change when I replaced my TCC solenoid back in 2004. The car hadn't had a filter and fluid change since new, and it was with great care that I did this job. No problem at all, and its probably time to do it again. Trans shifts as it always has and there's been no problem since then . Totally different from the 86 Cutlass Supreme's TH200C that I changed and immediately noticed slipping and a slow shift to reverse. But that had about 286,000 miles on it and was abused for about 285,000 of those miles. If you've got the time and the money for fluid and a filter, I'd do it.
Idk orlen the only thing I can add is on my nephews 98 accord a auto with no filter I did flush the system.I used seafoams trans flush and I did drain the old out no pan,and added some super tech trans fluid and the above.I drove it five miles and then back and drained.I then added new fluid and done.This car had 181k and the the fluid was jet black and clearly never touched any time recent.So far the car is fine and is up to 223k with no issue.I have heard the same rumor about draining old fluid out of a trans that may have been neglected but I think it really varies on the degree of abuse or fluid changes on said ride.The drain plug with the magnet did have shavings but not out of norm imo and car is ok.
I'd say definitely change it on a regular scheduled interval if it has below or around 100,000 miles on it and you know the history of the car. Unfortunately for me before I got the Monte and Cavy they both were abused and never had the transmission fluid changed and of course the transmissions broke.

pan drop isn't as bad, flushing one that is old takes all the old fluid that has sediment from the clutch backs suspended in the fluid giving you grip out, when you replace it with new slick clean fluid the clutch packs now have no more grip hence you need a rebuild, but don't feel bad you where on borrowed time anyway. most of the time though a lag between putting in gear and it engaging, or taking a bit of throttle to get it going when cold indicates that the clutch pack seals are getting old and hard and a rebuild is in order cause its gonna wind up burning whats left of the clutches up,

I have always done fluid and filter every 50k, and never had a problem. I always hear about problems with flushes. My main thought is why would you want to run clean and new fluid through an old filter.

the filter in an automatic transmission is very corse, its not as nearly as fine as you would find in an oil filter, its main job is to keep the big stuff out

Pretty much if you don the fluid change and filter keep doing it. If it has a lot of miles and has never been done its a gamble. The fluid has stuff in it and is thicker. When changing it, it will be thinner and can cause slipping or low pressure. I never change the fluid unless its coming up to a recommended change interval. If I buy a used car and it has 100,000+ miles I do not do it since most likely will cause problems.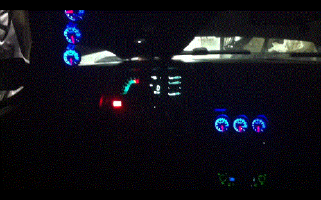 On the inside my car looks like a fighter jet.