anyone with a manual trans make our shift light in the cluster work? I noticed mine had the sport for it and could see the outline of the arrow and shift outline.

lol, i put a piece of black electrical tape over mine. never came on when you really wanna shift. just found it annoying.

Shift light is usually for gas milage.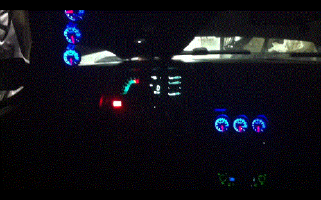 On the inside my car looks like a fighter jet.
yup. it was usually triggered by vacuum, i see on fuel economy.gov it list the cavalier with the shift light as getting almost 4 more mpg on the highway and 1 more around town on model withteh light and I hate haveing that that is there but doesn't work, so i was just wondering if anyone had made theirs come on that didn't have one

My 84 Cav 5 speed does not have one. Or it has not worked since my wife got in 86.
Sure the lightbulb is in there? Probably just have to add the bulb or swap the chip in the ecu/ have one burned with the shift light programmed. My 89 I just added the bulb.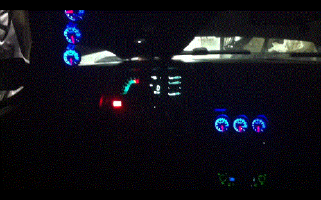 On the inside my car looks like a fighter jet.
YES this does work! Mine in my 85 works everytime I shift regardless of how fast or slow I shift.The bulb is probably blown out and installing a new bulb will make it light up each time you shift.Just make sure if you pull the cluster remove the speedo cable at the trans first for slack as you will need it for room to pull out the IC.Ok
there is an option code for it, its called the fuel saver package..think it was only available on the coupes . I'll have to go back the the heritage site and look it up again.

I remember a White with Blue interior - '83 (ish) Pontiac Sunbird that I had back in '91 had this feature. It had the 5 speed and got phenominal gas milage. I was doing all highway back then and that thing was getting up into the 40's. (I honestly think we had better gas back then!) Granted I was featherfooting it . This particular model was the hatch. I do remember it had a terrible sag and surge so one minute I'd be doing 50mph - the next I was doing 60mph. It was impossible to keep a steady pace in it.
I'm betting the ECM has a part to play with this too.
.
the Name was maximum efficiency equipment package RPO ZJ6 available on the 2 door notchback coupes