Well, time to share my paint and body experience after 3 years of ownership and driving. I will add to the pics and slideshow as work progresses. I will just start the thread with a link for you to see.
Paint and Body...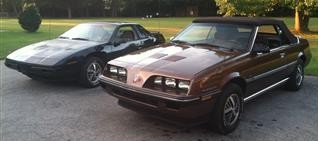 I am looking for the baffles and diverter pan to make the hood functional if anyone can help me find them. I have a new top to go on when done and carpet to replace the sunburned original.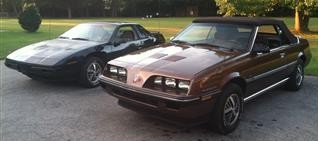 I have to perform the belt molding restoration as well and will document that as well. I do need an original "PONTIAC" emblem for my deck lid as the chrome is bad. I have some new emblems and others will get a paint redo to make them look good again.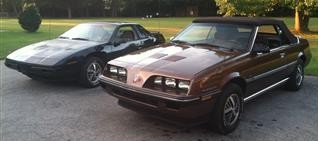 Watched the slide and car is showing it's age in those pics.Nothing out of the norm I know mine has spots that will be fixed once I get all my mechanical stuff done.As for parts you need I def do not have any of the hood workings.There is only one 1st gen at my fav yard and this week rain is forecasted(sigh) plus have a drier to fix with all new parts.I am pretty tired so short it will be.I liked the shop you had to work out of and if I find something I will let you know.R
Fantastic slide show. The car looks pretty solid. I almost bought the exact same car about two years ago. All that car needed was new doors. Just didn't have the room at the time for one more j-body. Keep up the good work and I will keep an eye out for the the turbo hood parts. Ahhh to only have a lift in my tool chest!

i just about fell off my chair when i saw the dealer tag on the back of your sunbird! i grew up and live in the west bend WI area. i was hopeing there was another j-body fan near by but by the sign on your shop i see your in tennesse.your in about the same state of restoration as i am with my 86 skyhawk . all my body work is done and i am just waiting for the warm weather to prime and paint. good luck with your bird and keep us posted on your progress.

Looking great Philip!
Great slide deck...
A couple of feedback items:
Belt molding restoration - I did mine by purchasing the newer style door moldings with the crappy plastic chrome strip (nos ones are fine with damaged chrome strips - they bubble - there may be one on ebay now). You can pull it off and replace with your nice metal bright work from your stockers.
Turbo Hood Vents - mine just came with the vents on top with a plastic material underneath secured by 4 bolts each side. They just lay under the hood insulator with no other ducting. I think I have them covered in a hood insulator before/after pic. If I did not post it I can send to you
Emblems - there is an ohc/fi emblem on ebay if the /fi part is bad on one of yours. I have spare rear emblems - not perfect but available if you want them. I was thing of putting Pontiac 2000 back on, but not yet...
Keep up the great work!
Looks like one Vert that is gonna get the VIP treatment!! Great Slide Show - Wow you have really been busy on this one!! I greater the effort the sweeter the rewards

I copied one of your photos to share on here as I was suprised to see rust out in this area. It is an easy one to slip under the Radar. Keep up the Great work and of course the photos too!
.