Given my recent acquisition this was probably inevitable! What looks so identical at first glance isn't quite so close after all.
I know this isn't apple and apple but the trunk lids , doors and fenders do swap between Chevy and Pontiac 1st gens so this is at least a rough comparison.
1st a shot of the Apple and Orange
1st comparison - 1st gen tail end is squared off while 2nd gen is more rounded, softer. The beltine fades out on the 1st, while it continues all the way around on the 2nd.
Next - Tail light and Bumper differences. Gas Filler Doors seem identical, however.
Next the read end of 1st is pretty much flat while the 2nd gen is bowed out and rounded.
Last shot is a quick glance of the differences of the upper front fenders...
.
Front end , interior, suspension, engines, are all able to be swapped between the generations.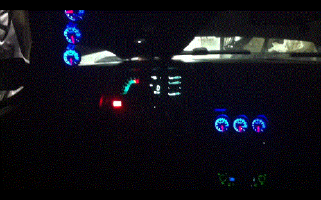 On the inside my car looks like a fighter jet.