its got the Foreman grill upper intake.

Nice car and really nothing that would make me walk away from it.Honestly the price is more than fair with all the specifics and low miles.Unless I win the lottery wed nite I will not bid on the car as I already have a 2014 Toyota Tacoma payment and many to go.For the cost/condition worth every bit of at least 4500 imo.
Pretty clean looking. Wonder if the speakers get kicked a lot by your feet?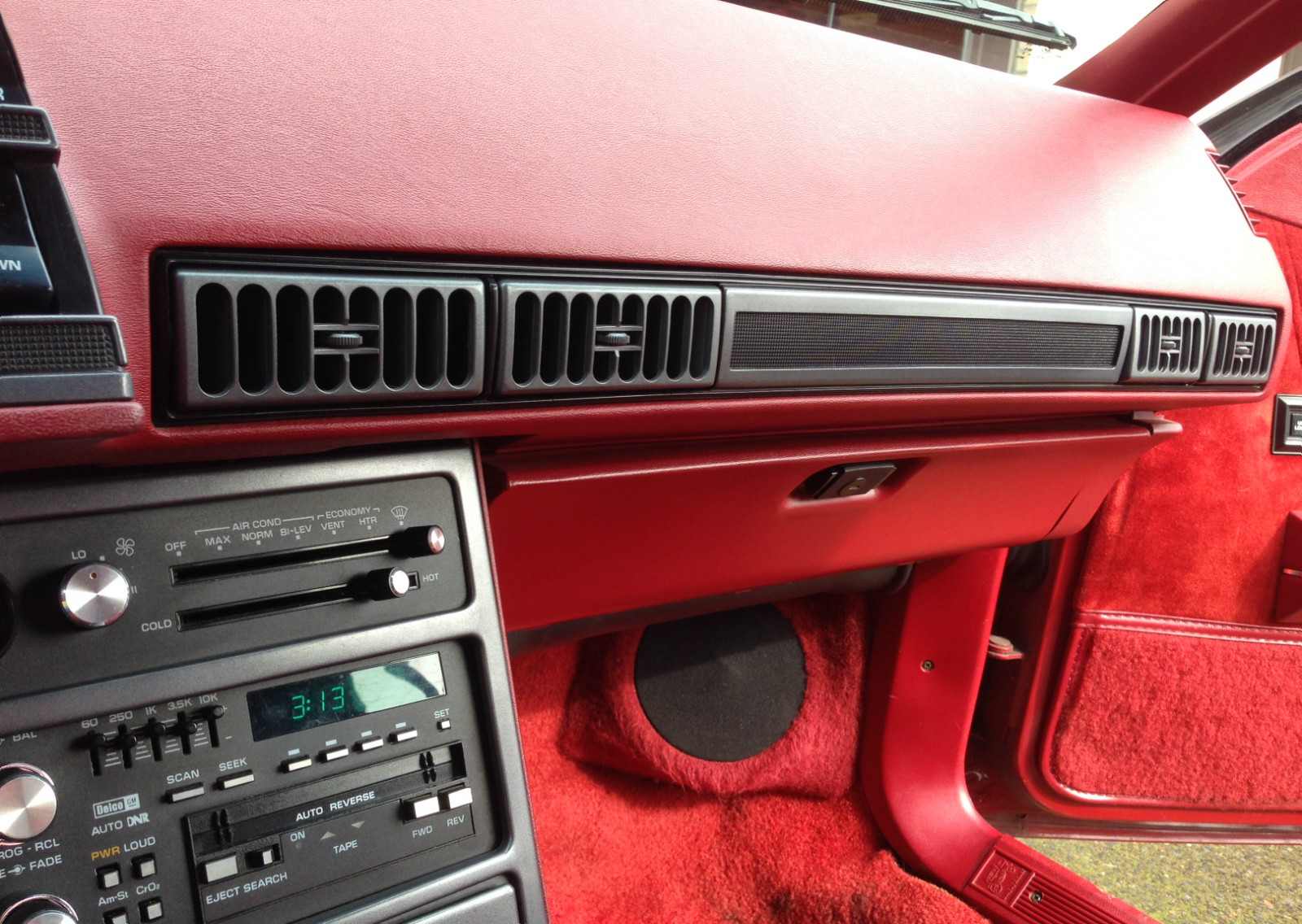 Yep, Spike it sure is plenty of red there! Red fabrics tend to fade easily and this one appears to have had a very sheltered life.
I guess John if you don't like the music , you can always put your foot in the speaker!
Extremely nice Convertible!!! I've gotten so spoiled tinkering around with the models I have that something like this would bore me to tears because everything is perfect and original. I know the ones I have are so rough I can't hurt them too much...LoL.
I do hope someone gets this and keeps us involved with it here on J-Body!

.