most oil seals have a coating on the outside edge, usually green or red. this coating is a sealant. however if the surface where the seal is preesed into is damaged even slightly it will give the oil a path to leak out. this usually caused when prying out the old seal. ther is also a small metal band that goes on the inside of the rubber lip of the seal, if it is missing the seal will leak where the shaft contacts it. now i could be wrong but i think there is a bushing behind the seal that if damaged will cause a leak no matter how many seals you put in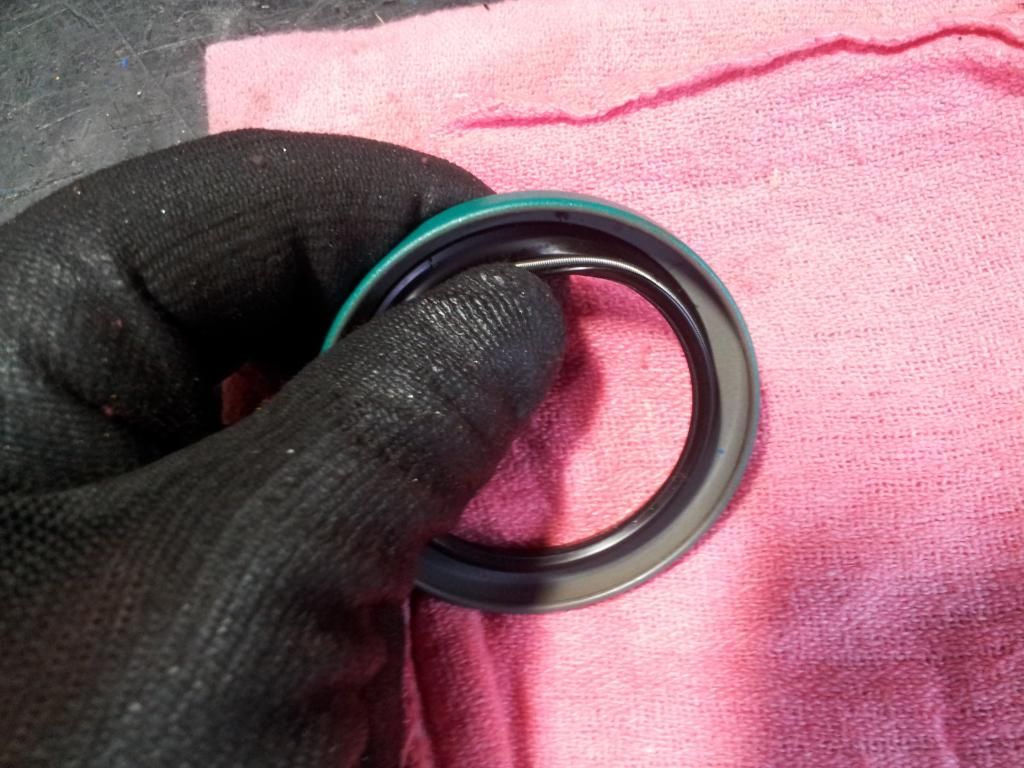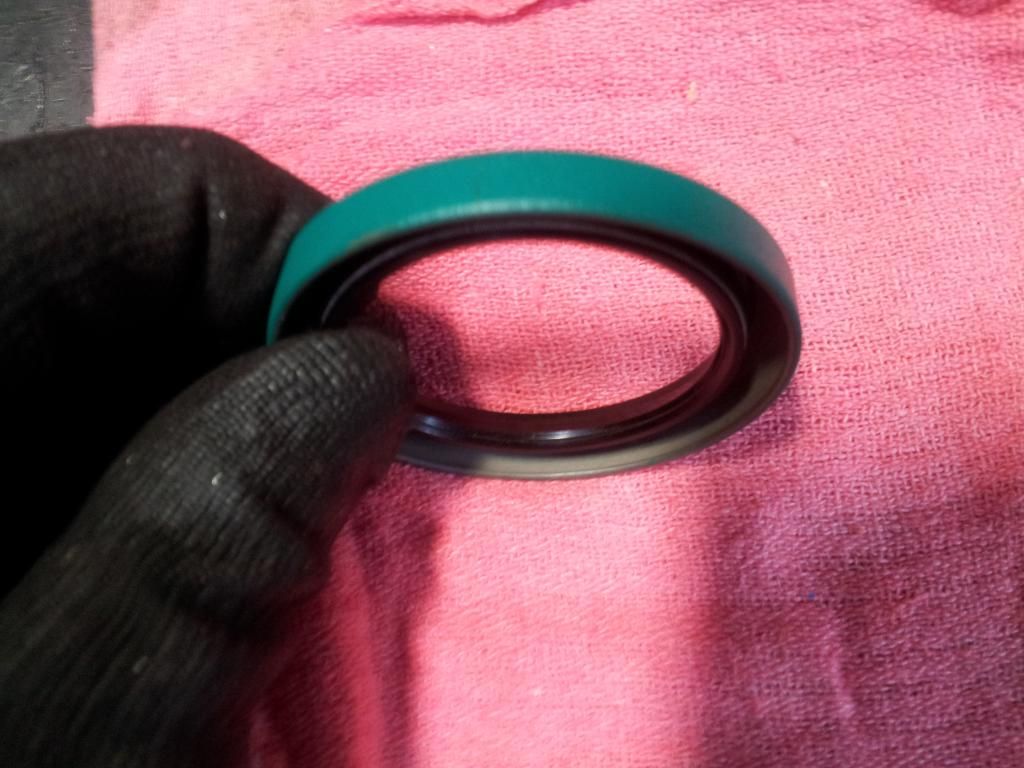 Hey Guys-
I appreciate the input. I started to tear it down today (after a week vacation) and ran into another problem... The hits just keep on coming. It turns out the aftermarket axles do not have a pry point on them like the stockers do. To up the ante once more, the retaining ring is also larger on the aftermarket piece. This combination makes it much more difficult to remove. I am considering tearing into the passenger side and removing that side out to get to the driver side to knock it out from the inside. Looks like my Camaro projects are on hold indefinitely...
Many a year ago I broke down and bought an axle shaft puller with the slide hammer - since I figured I'd pretty much be stuck working on FWD from then on. Nope - I don't use it often, but I am mighty grateful every time I need to use it!! Those tools grab the axle from behind the inner joint and make it much easier to remove the axle instead of prying from underneath. I highly recommend.
.
Gonna rent an axle popper this weekend and see how we do...
All apart and back together. I added a little 3 bond on the lip of the seal and made a tool to install it. Back together and road test is tomorrow. Provided we are clean and dry, I will start the Camaro work - finally.
Seal Pic
I filled the trans last night and let it sit overnight. DRY! I drove it this morning for about 20 minutes (90 degrees out) and put it away. Came back in 6 hours... DRY! I drove it 40 miles this evening with the top down. Guess What? DRY!!! THIS JOB IS DONE.
IMPORTANT LESSON LEARNED FOR ME: MAKE AN ADAPTER FOR THE SEAL INSTALL FROM HOME DEPOT PVC - 1 1/2 IN FITTING WORKS PERFECTLY.

And the beauty is I will use it again on the other side next spring or whenever I get to it