Since the beginning of June my Z24 has been side lined from a major exhaust leak. The front pipe was rusting away where it connected to the catalytic converter. The other day I noticed the pipe was hanging lower than usual. I look underneath and find that the front pipe broke off from the rest of the exhaust system. I had the day off yesterday so I bought a new front pipe and a couple straight pieces with some clamps. My catalytic converter has been rattling for awhile so I cut it off also. I got it all put together and found my muffler is leaking too. I got a new welded thrush muffler from advance auto parts for $37 and I plan on having that installed Friday. I will try and post a video after I get it put on. Here are a few pics from yesterday's adventure
[/URL ][URL=http://s306.photobucket.com/user/jmm642003/media/Mobile%20Uploads/IMAG0387_zpseflr2neh.jpg.html]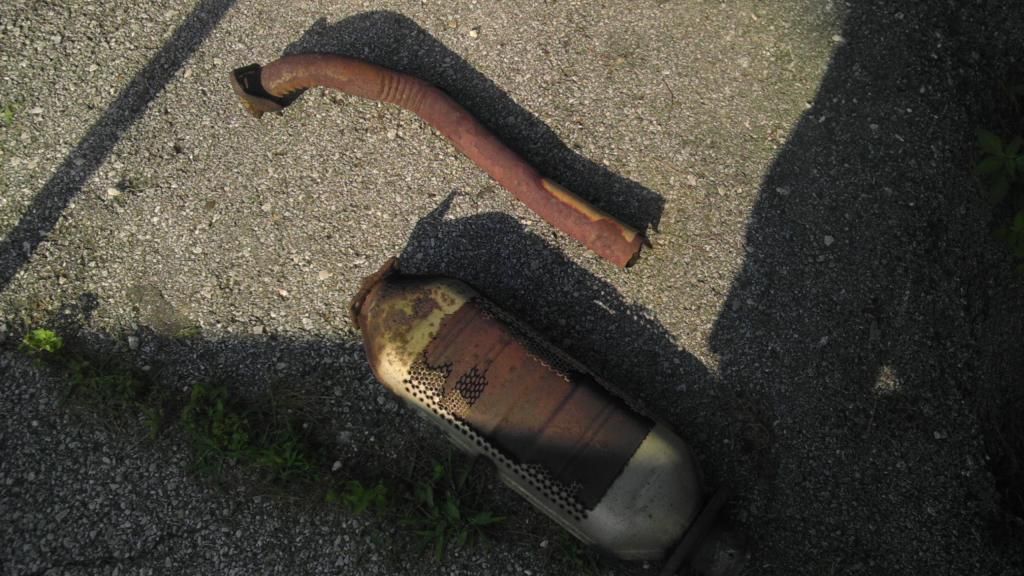 Looks really good under there Josh! No Rust!!
Straight pipe to thrush outta sound preety impressive when you get done!!
Rotted out at the Cat, yep been there too....Lotta scraping and noise!!
.
Thanks Orlen. Luckily mine rotted off in the driveway. It starts better and has more power now that the clogged cat is gone. I do have rust but its under the side skirts. That's the next project.
Nice improvement on the exhaust.I have had mine redone couple of years ago and everything was welded.The only change was I went with the cherry bomb.I will say even when I drove mine without the muffler I could tell a lot less restriction and it sounded cool very throaty.However I had to put my new exhaust on as it is required here even for a safety and I want it to be correct for the stock thing.Good work there!
Nice!


http://www.autorentalandsales.com/images/2004Cavalier005.JPG