That's pretty much how I had to do it Orlen, and hated every second of it. I found if I can time it right, it's not so bad; but still no desire to do it.

I didn't think of it until today, but anyone know if some two-foot driving would help; you know, keep the revs up at a stop?

or would it be better to pull it into 2nd gear as I'm coming to a stop if it starts bucking?

I'm no transmission expert, but I'm guessing that could be hard on the clutches in there. Either way you will still stall out before coming to a stop. Also I popped the hood that day and disconnected the TCC Pigtail before I attempted to get underway, By the time I had gotten home the solenoid had released and I was driving fine through town back home - what a relief! As these cars get older and older I ecpect everyone will eventually have this symptom pop up on them.
.
I don't think it will be too hard on the gears since I would already be going at a slower pace when it starts bucking and pulling to 2nd at under 20mph.

I'm also thinking it beats the alternative of stalling and slamming it from neutral on a restart to get going.

wayne, did you unplug the torque convertor selinoid yet? its right above the trans cooler lines that go into the tranny that you just replaced. it will have an orange and pink wire. if that fixes your problem all you will notice is a little higher rpms at cruisung speeds and a few less mpgs. its not a big job to replace it either or very expensive. i think i paid about 30 bucks for mine. it woulldnt be very expensive at a tranny shop either maybe 200 and they would change your fluid and filter as you have to drop the pan.

Unplugged that bugger and ran fine. I want to do a few more test runs to be sure.

As much as I am willing to do this job, I don't have the space or tools for it, so off to the shop it will go.

Can anyone direct me to purchase the part? I can't seem to find it at Napa or autozone.

Rock Auto has it in a Delco part for $28.79. Transmission torque converter clutch solenoid,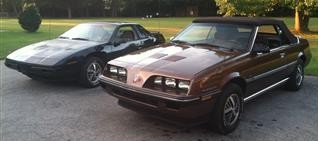 With the LF wheel and splash shield out it is a very easy repair. Just pull the side cover off with about 8 bolts and replace the switch. Some of the aftermarket switches come with short leads and you cut the wires and use quick-connects. The Delco part should come with the plugs.Its an easy fix and you only lose a very small amount of fluid from the side cover. If your fluid is dirty or smells bad I would change the fluid and filter as well. With cleanup and taking your time at home it takes a couple of hours.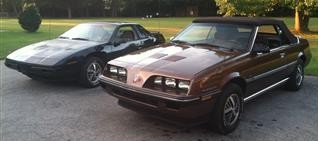 Part ordered and on its way.