Hello. My dad owns a yellow 1986 RS Convertible. He bought it broken, and fixed it up to driving condition, using it to commute 90 miles weekly until circumstances had him put it away in 2007, after which it sat for seven years. We finally brought it home in summer of 2014, and it's been a blast to ride and drive again.

As it was parked for seven years, it's not much of a surprise that it has problems. The car has a junkyard 3 speed auto which works, but as of bringing the car home last year, one issue we've found is that it seems to be shifting out of order. It will accelerate in first, shift to second normally, then at 28 MPH it seems to shift back to first because the engine speed becomes noticeably louder. Does anyone know about this problem and maybe any ideas on how to cure it?

We've already put in some transmission fluid stuff which, for a bit, resulted in a lot of transmission shuttering, but that's since cleared up. While overall the transmission seems to be working better now, the out of order shifting is still around, though.

I suppose it doesn't help that our house is at the bottom of a hill, so maybe the car is downshifting for the uphill climb out, however that doesn't seem to be the problem because it still has this funny shifting pattern accelerating even on flat roads.



As for the car itself, it's mostly yellow with a few painted over rust spots. It has a beige interior and a black soft top. It has the 2.8 liter V6 and a 3 speed auto. It's had a few tasteful interior modifications, like a third seatbelt in the back for the littlest of children. It's obviously not the cleanest Cavalier but aside from its few blemishes, I think it's a nice car to look at. I hope to take some pictures to share with the forum.

Thanks!

sounds like your tv cable is messed up or not adjusted right.
TV cable adjusting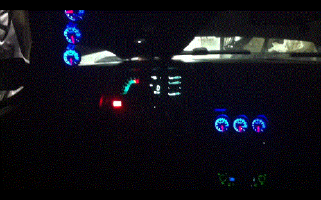 On the inside my car looks like a fighter jet.
Thanks everyone, we reset the cable at the engine and the car now shifts better! It now makes the shift at exactly 30 MPH, instead of shifting earlier and then downshifting before shifting up again.

We actually had a problem which was similarly fixed with a Lincoln Town Car, also 1986, where it was stuck in 1st gear all the way up to 40 MPH, then it would shift to 3rd. That was caused by a stuck TV cable, which we lubricated to fix that problem.

The Cavalier actually shifts a bit hard now, but the out of order shifting is fixed. That's good!

Again, thanks for your replies. The help is greatly appreciated. Cavaliers are always nice, but working Cavaliers are nicer!

I believe you can adjust the cable more to soften the shifts. A lot of people adjust it to have harder shifting.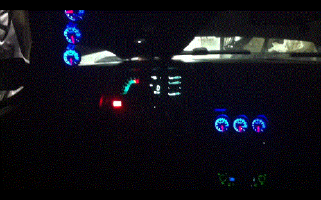 On the inside my car looks like a fighter jet.
Hello.

The same Cavalier is still experiencing some funny transmission symptoms. It skips 2nd gear when accelerating from a stop. It will only shift directly from 1st to 3rd at 30 MPH. However, it downshifts from 3rd to 2nd as it should. After that, it stays in 2nd gear even at speeds above 30 MPH, when it should go back to 3rd.

Something interesting I found, when accelerating from a stop, stuck in 1st gear, up to at least 20 MPH, if I then put the trans into the 2 setting and back into drive, the car will shift into 2.

Basically the car does not like to upshift.

I've read a number of articles and forum threads online about what the TV cable does in TH125C (3 speed in J-bodies) and 700R4 transmissions, however I can't figure out how it's supposed to be adjusted at the engine side for the car to shift correctly, from 1-2 in the 20 MPH range, and then 2-3 at 30. Ignoring 2nd gear during low throttle acceleration isn't right.

Thanks everyone.

A C

I think it's as good as it gets now TV cable wise.
My dad and I played with the cable again, now the car shifts from 1-2 very nicely, gets a little confused at 28 MPH under mild throttle, and shifts 2-3 at 32 MPH.
Thanks everyone for your help!
Here are some pictures of the car from the previous photoshoot. All the snow is gone now.
It's a bought used car.