Hello all,
I am new to the forums, and was wondering if anyone knew any leads on a running 1st-gen 4-door that is $1000 or less. I'm a very big fan of J-Bodies, particularly the 1st and 2nd gen 4-doors, but never had the opportunity to find one to call my own. I have lusted after that "perfect" 4-door J-Body since childhood, and now that I've finally figured out this forum exists, I might as well start searching on the official forum. I prefer the car to be a manual transmission, but I can work with an automatic (since the majority of nearly all 4-doors I encounter just so "happen" to be autos). I don't care which one of the five variants I run across, as long as it, at the very least, meets my 4-door requirement. Please help me find my dream J-Body, I would love to find one that fits me. At my price point though, I'll most likely end up with an auto Cavi, since that's the most common 1st-gen J-Body that can be found.

Well welcome to the jbody 1st.It is kind of odd your wanting a sedan But that is A OK as every one has there nich.I will say most sedans were auto's and I have been around most junkyards and that clearly was the bigger sale's side on that option for most sedans.As for locating a good used sedan is actually not that hard to find.Some general searches like on craigslist or even ebay motors are simply good sources.Keep in mind that say the 82,83 are tough to find due to age but the 84-87 are ideal based on what I have seen for sale online.I would say the budget you have is not far off a fair price for a GOOD not worn into the ground 1st gen.However if you do come across some good leads 1500.00 maybe the closer number you see listed for a low mileage clean 1 or 2 owner 1st gen sedan.Also keep in mind these cars are in the 25 to 30 year old age range and may require some updates mechanicly oriented things and even simple stuff like tires,battery,and a list that is too long to go into.If I come across any I see while searching I will post the link here as I am sure the other members who search ALL the time for any cool old jbody for sale pop up a link to share for us to see and comment or complain about.That is just a touch of info as I can get carried away about tons of stuff on the 1st gens and that can wait.Again welcome and maybe we as a group can help you locate the type of car you want and add our thoughts as we know these cars and can suggest the best choices on the overall price to offer.Keep in mind some of the cars for sale that maybe ideal maybe miles away from you and even airplaine flight out to check over a real potential (If the car is just perfect) only scenario.Done Ron
I just searched all the craigslist within 500 miles of you, and checked on all 5 models. Found a grand total of one, a complete rustbucket I wouldn't want my dog to ride in.

Welcome Aboard Ty'Eira!!

I agree - Craigslist is a great place to keep your eye open to for your Sedan. Most are going to be Automatics. There are differences among the year models as GM made changes.
1882 -1986 had Chevrolets had Cast Iron Heads and Distributor Ignition. Tend to be easier to work on and no problems with the aluminium heads popping a gasket. 1987 added aluminium heads and distributor-less ignition.1990 switched to the 2.2L engine but it was still throttle body. Multipoint FI came alone in 1992. Last year for the 2nd gen was 1994. V-6's are naturally more complex by nature and therefore more expensive to repair.
Also the 2nd gens started in 1988. These cars did away with the header panels and cowl panels and basically had the grill inlet moved down into the front bumper - which is why the front license plate holder was mounted to the passenger side of the bumper. 2nd Gens also added Antilock Brakes which became standard in 1992. they are an early design, trouble prone and difficult to diagnose and repair. Also many 2nd gens came with what has been referred to as ODB 1.5 which was a more advanced version of the simple On Board Diagnostics of the Computer.It is harder to find a decoder for this version and ODB II is much easier to decode. 1990 came along and the interior was updated in the 2nd gens. Front seat belts went in the doors instead of being bolted to the body - these I've found are much more trouble prone too. The belts tend to catch in door pillar and keep the door from closing. Also they are a pain to replace being revited to the doors. Make sure you try all the windows if equipped with power windows - many roll down, but will not roll back up and need the motors replaced. Window motors are cheap and readily available across all years but a pain to install.
Pontiacs, Oldsmobiles, & Buicks had the OHC Brazil engine which is more complex than the simple overhead valve design and also has an aluminum head. The Brazil engine, however is not an interference design so if the timing belt breaks the valves and pistons do not smash into each other causing engine destruction. A few Buicks did come with the OHV engines so you'll have to peek under the hood to see what is there.
There are lots to consider when picking out a J, but the 3 most important things to consider are condition, condition, condition. It is no fun having your favorite ride sitting in the driveway eating away at your wallet. Seems like there are good pickings in North Carolina and I'm sure the right one for you will come along. In the meantime search around the internet and surf this website for lots of photos you can look through and get an idea of the differences between the year models and makes.
Welcome aboard again and hope this helps you a little!
.
Orlen, you info is a little wrong. Obd 1.5 came out in 1995 for jbodies. All 88-94 jbodies are obd 1. Also all 88-94 jbodies v6 are mpfi.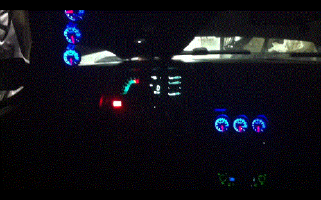 On the inside my car looks like a fighter jet.
Thanks Rob!
I thought 1.5 had been phased in with the antilock braking system. My 94 gave me such a fit with the antilock I gave up and pulled the bulb out of the IC. Light alwas is out after starting but pops on upon reaching 15 MPH. I did try swapping out all 4 wheel sensors. Trying to find a decoder for the early systems are a nightmare, the the computer for the antilock is separate from the ECM. Also replacing the main unit was crazy expensive when I searched Also the daughter has a '94 Skylark with ABS that kept throwing her light on and off randomly pulled the bulb on hers too. PIA!!
.