Nice color! Red always looks great on a convertible.
well after lettting dry for a few days and a close inspection i just wasnt satasfied with the results. i had a small run on the right rear fender and i was just a little light on the bottom of the doors. i was light on the bottom of the skyhawk too when i painted that. i have got to get better lighting in my garage! so i wet sanded it down and resprayed. today i pulled off the tape and masking and started to reassemlble. this is the part that is really fun. my wife has to work lots of hours lately but she is helping whenever she can. i dont know who is more anxios to see this thing done. i got the grill, headlights, side markers,rear bumper, tailights and the rear center panel installed. here is a peek. more pics to follow as i make more progress.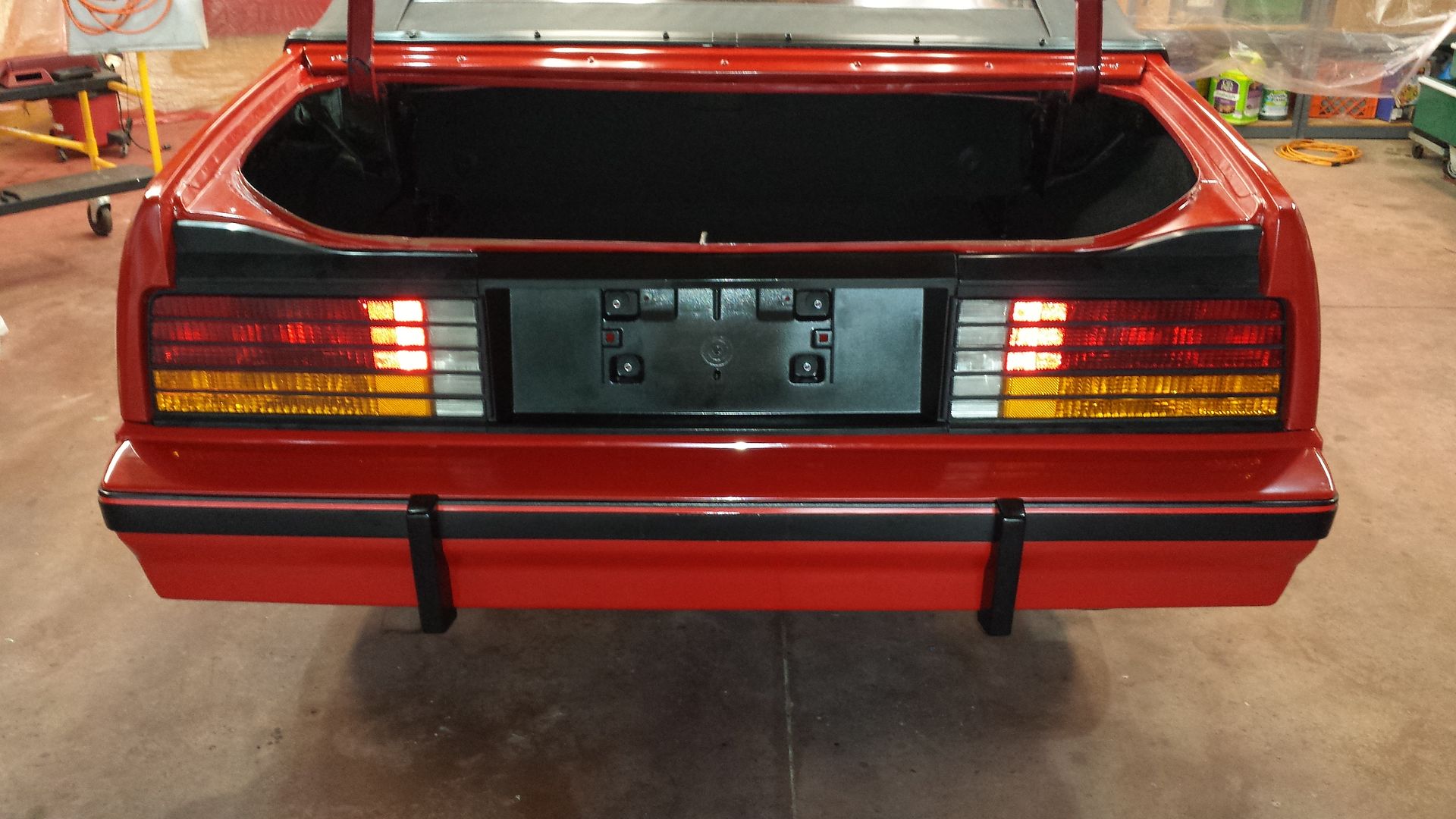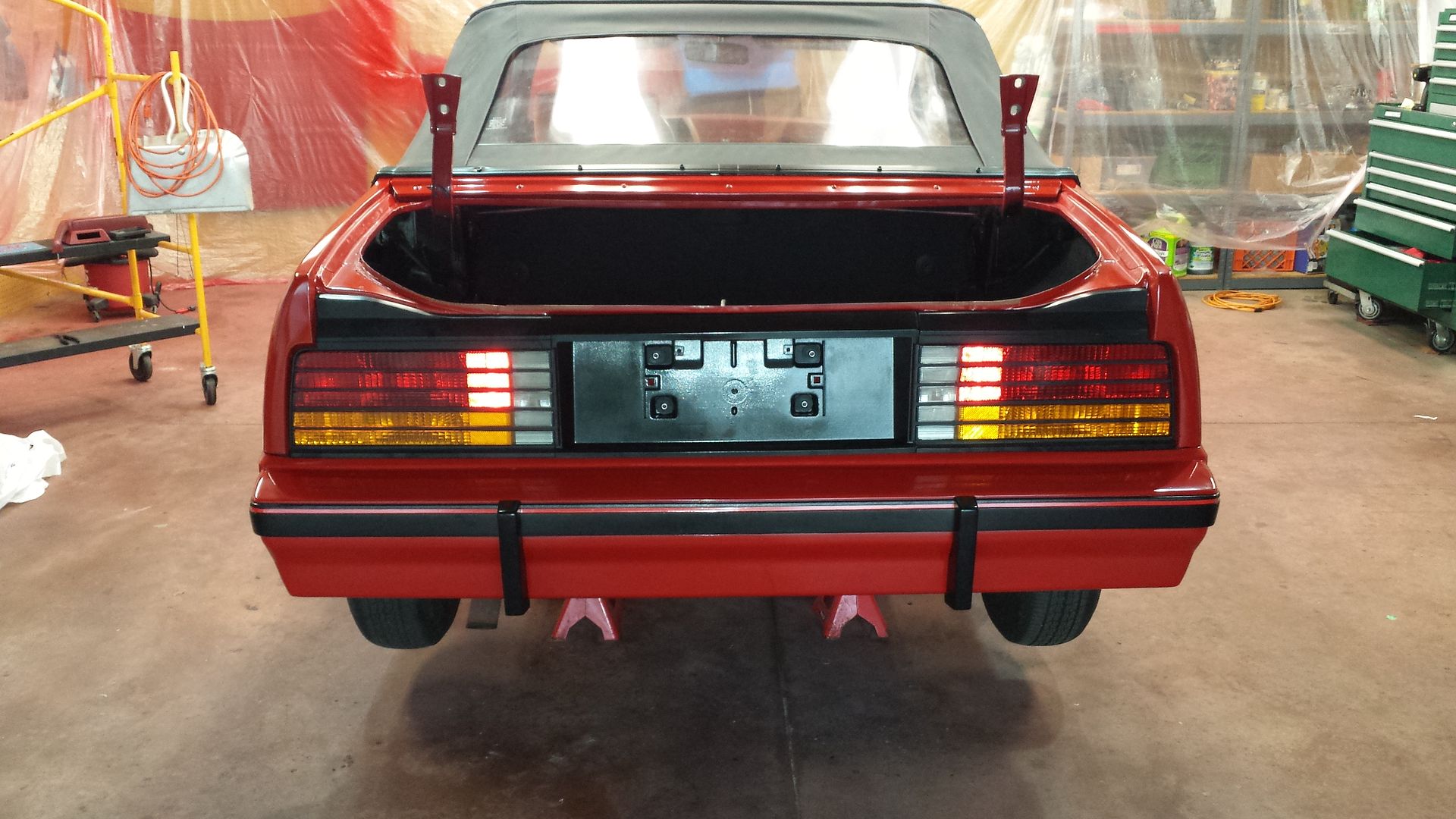 its been about 2wks since we finnished the vert and it has been really great having it back on the road again. summer is is comming to an end, so when the sun is out so is the vert.
its running great and looking good.heres a list of items we addressed.
new motormounts,radiator, driverside door,oil pan gasket, cleaned up engine bay and replaced old and brittle wire loom.refreshed steering wheel, armrests trunk area, otside miirrors, grill, headlight bezels, side moulding with new red pinstriping.
the only thing else i want to do is get the cruisecontrol working again but its not a priority right now. now i have to find another project.
Job WELL Done John!!

Rewards a plenty - many more miles and miles of smiles!
I have found that keeping mine covered with a car cover (even with my extreme cheapo paint jobs) keeps the paint pristine and vastly reduces the number of car washes. I've even gotten quite fast at popping one on and off with all the practice! They are well worth the investment.
.


Good job beautiful restoration, I like the red paint on the wheels,

Hey John, loved this thread, beautiful job in the rs! I have a question ( probably is the last thing anyone thought I would ask about) where did you get the cup holder that attaches to the ebrake and do you like it? Thanks, Roger.