I'd like to start a fresh post for this hunt - give someone a decent place to see it years from now.
I have no idea what these very old-school items were actually called. Back in the day - these were all over the place in end caps of the automotive sections of Department Stores and Advance Autos. Anyone remember Nationwide Auto Parts that got bought out by Advance Auto to eliminate the competition back then? Yeah....I'm sure they had them too....Hahaa!
So I lucky enough to get a free pair of these on the Pontiac when I got it. Was curious if I could find some for the Chevrolets too.
But who could have guessed that doors would not have locks and go to keyless entry 30 years ago?
.
a bunch here though I didn't see any Chevy ones
http://www.ebay.com/sch/eBay-Motors-/6000/i.html?_from=R40&_nkw=door+lock+guards
I have a pair on my doors, look like faded crap though.

wow - I have not seen those in years.
Have not seen those in years. REALLY hate to see the key holes disappearing from new cars.
funny that you bring those up Orlen, i just pickrd some up at a swap meet a few weeks ago. along with a near mint steering wheel that iam going to put on the vert.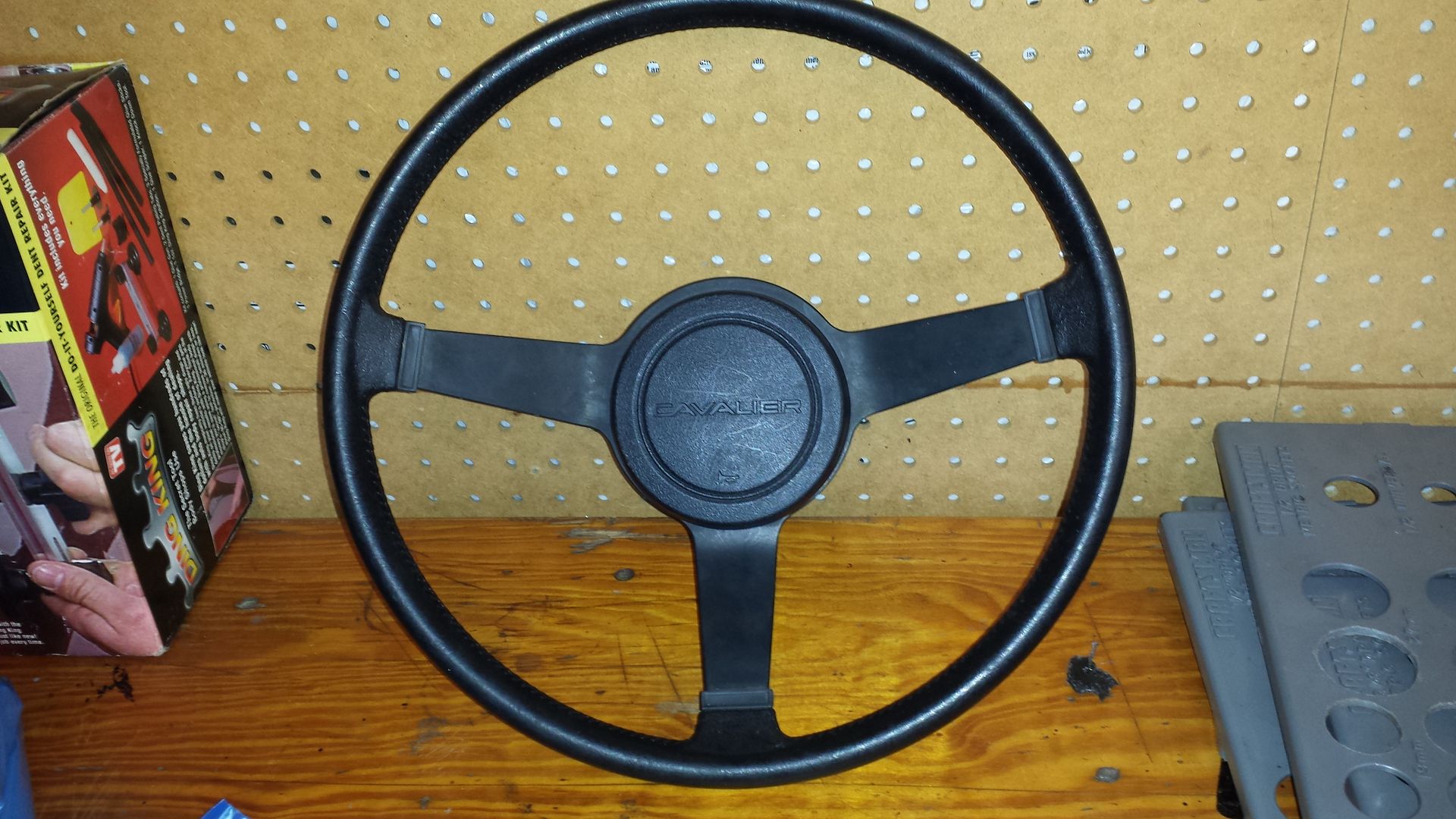 i paid a buck a piece for the gards and 20 for the steering wheel JACKPOT!
Great Score John!! I like those better than the simple clear plastic design. I'm surprised some wag hasn't remembered these and figured out how to get them made in China for nothing.....like everything else we purchase these days....Hahaa! I'm sure one day we will see them again - everything goes full circle eventually.
.