Just as the title says, I'm wondering if anyone has experience with fitting the (entire) exhaust from a 2nd gen 2.0 into a 1st gen. I'm not worried about hangers so much as the bends being in the right place to follow the tunnel. I was looking at the difference between the front pipe installed in my 93 four door and the one on the 86 wagon and it appears to be a little different .. what I can't tell very well is if the tunnel in the body is similar enough to work between generations, so I'm hoping someone here may know! I assumed they were nearly identical even between bodystyles, but the pipe looking different made me second guess.

What I'm trying to get at is figure out the possibility of either being able to simply swap one into the other OR using an old 2nd gen exhaust as a template to build a new one for a 1st gen in order to fabricate it out of the car and minimize down-time. Thanks to anyone who can help!


86 Skyhawk wagon 1.8SOHC • 93 Sunbird two door 2.0SOHC • 93 Sunbird four door 2.0SOHC

I don't have the time to play around right now, but you could look up the part numbers for the mid pipe for various years and if they are identical, that should give you your answer.

I can tell you from experience that the exhaust manifolds are entirely different.
The 2.0 early heads are cast iron and have Siamese #2 & #3 ports, the later 2.0 and 2.2 aluminum heads have evenly spaced ports, so manifolds are only exchangeable if the ports match up.
I honestly don't know if the pipes interchange, but I doubt that they do.
The only real way to know is to get a exhaust from a 2nd Gen and shove it up under a first gen and unless you are getting an insanely good deal on a 2nd Gen exhaust system ( like maybe free ), I'm not really sure if it is worth the effort..
~ Mike ~
Thanks for the replies so far!
First off thanks for the idea; the two part numbers are different, but that doesn't necessarily mean that one won't fit so that's why I'm trying to see if it's been done to save some time.
Secondly, sorry but I'm talking about the SOHC not the OHV Mike, so everything is a lot more similar.


86 Skyhawk wagon 1.8SOHC • 93 Sunbird two door 2.0SOHC • 93 Sunbird four door 2.0SOHC

Yeah, if the part number would be the same, I see no reason it wouldn't fit; different numbers means a crap shoot.

Pretty sure the chassis and suspension between 1st and 2nd gens never changed. Only subtle differences like changes to the control arm bushings and so on.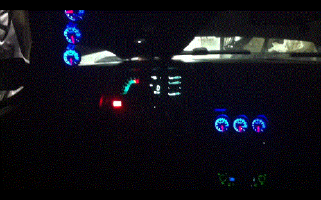 On the inside my car looks like a fighter jet.
All generations seem to start with the exhaust centered as it goes to the Cat. The rest of the exhaust curves to allow access to the fuel tank. Since I have all 3 Gens I've noticed , but have not studied- they all exit at the same side in the rear. 3rd gens seem to have factory stainless exhaust. I myself have pondered from time to time the possibility of swapping in the stainless on the 1st Gens from the Cat back since I pick up those for about 20 bucks and that includes the muffler. My 2 cents worth would be to go with that stainless if you are going to swap - might need an adapter and fashion up your own hangers.. Doesn't sound too difficult at first blush.
Does anyone know what year did GM go to the Stainless Exhaust?
.
Thanks Rob, that's more what I'm looking for ... I think it should work, everything looks the same.
Orlen, that's great info, I never even thought of 3rd gens for the cat back and also had no idea they were stainless. I'm kinda surprised they would do that on a "low level" car like the Cavalier, but it'd be nice. Assuming you get them that cheap from the junkyard? Is the muffler stainless also? Since you obviously have some, can you tell me what's the diameter of the pipe for the factory cat back?


86 Skyhawk wagon 1.8SOHC • 93 Sunbird two door 2.0SOHC • 93 Sunbird four door 2.0SOHC

From what I found , 1994 was the first year for SS exhaust in GM cars. 1999 or 2000 for JBodies.
Doug in P.R.

92 Pontiac Sunbird LE, 2.0, AT, Red / Black with Grey 149K miles. Hurricane Maria Survivor ! ( It takes a licking and keeps on ticking ! ).....in Salinas, Puerto Rico!
Contact these people. They do great work and it's not that expensive.

Mandrel Exhaust Systems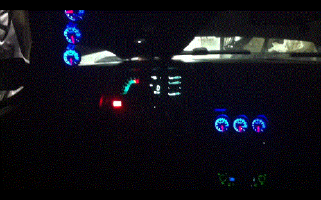 On the inside my car looks like a fighter jet.
Thanks for the link Rob, looks nice...


86 Skyhawk wagon 1.8SOHC • 93 Sunbird two door 2.0SOHC • 93 Sunbird four door 2.0SOHC

Sorry I have been up to my ears working on the 3rd Gen. But I'm a little better now....hahaa.
Finally got the 1st Gen and 3rd Gen exhaust dug out of the shed and got some photos. No specifics, but I can tell you the 3rd Gen pipe is larger than the 2nd Gen. Also the 3rd Gen Muffler is physically longer and wider than the 1st Gen. That could be a show stopper. I know the 3rd Gens were wider and that allowed for a wider muffler.I propped these up inside the garage to place under the '94 while I have it in the shop for a Head Gasket change the next few weeks. Maybe I will get a better look at them then.
You can see that GM did a lot better job at allowing better access to remove the fuel tank past those 3rd Gens exhaust pipes. I really does make a difference!
Heres some photos. Where else could you see a 1st and 3rd together....

.

Hello Orlen,

You are fantastic taken the time to share with the group the difference of the two exhaust, did you have 5 cavalier if yes this is very cool!

Pierre Vaillant