How hard is it to build one of these engines up? Are there aftermarket heads available for them? Can you just bolt a small block head onto it? Anyone have any links?

Its possible to build these guys up to about 130 hp before they blow, less if its not a VIN 'R' that came in the Fiero. Then again, you can build the ones from the 70s up to about 200. The type R duke has a better head and bigger valves and a Vortec type head with compression raised to 9.0:1. The older dukes have stronger castings and counterbalanced crankshafts.
Lets look at the weakest link (and there are alot of weak links in the Duke), the crankshaft:
http://i23.ebayimg.com/06/i/000/82/29/cf0b_1.JPG
As you can plainly see, its a piece of @!#$ake. Above 5500 RPM, its known to bend.
Building up a duke is like building up a diesel engine; the strong point isnt power, but torque. Despite being the most oversquare engine I know of (besides a Pontiac V8 that it came from), its cammed really low because its so easy to break. The crankshaftshaft, connecting rods, block, and head are all weak in the stock form. Granted, you can upgrade the rods to the older 350 rods.
By the time you get that 130hp out of the engine, you have spent far more money than the car itself is worth. The best bang for buck mod is a CAI and cutting off your catalytic converter. The best option is to swap something else, like a 3.4 or a 3800. If you want to keep the 2.5L, I suggest you go for this:
http://www.kansasracingproducts.com/about.html
In 85 a Fiero won some NHRA drag competition with a 365 hp SD4 with a 1/4 of 9.34 seconds. Pretty mean, no?
JB,

Excellent post and thanks for the link.

The super duty motor is fantastic, but ungodly expensive. Your best bet would be a motor swap.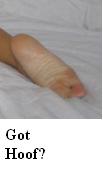 Think what you found here for the Iron Duke is something? Go look-up Smokey Yunick and read about the "Hot Vapor" engine: 250hp & 40-50mpg with a carb & turbo.

Go beyond the "bolt-on".