I ordered Dark Gray for the 86 and did not like it after I got it. I should have gotten a sample. I ended up going with the original Dove Gray for the car and now this is sitting here. I ordered it with the extra mass-backing for extra soundproofing at a cost of 157.00 plus shipping. If anyone wants it I would sell it for 50.00 plus shipping. I can send a photo to you to see color if you want. Never been out of the box, I'd never get it back in. It is ACC Dark Gray.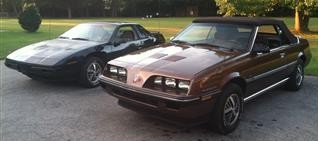 Would grab it in a heartbeat if it were blue. Replaced both carpets on my verts over the last two years. Paid full price for the blue one and bought the brown one for about 1/2 price at closeout. The brown one was kind of cheap and had no backing (padding).
I still have this if anyone interested. Going out with spring cleaning.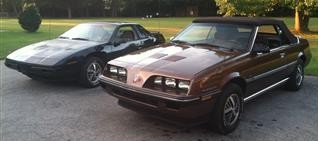 Try ebay. That is a great deal for a quality carpet.
please send me a picture of your carpet. how much wil it cost to ship it? Thanks

It is still new in the box. If I take it out I will never get it back in. It is from stockinteriors.com ACC carpet, Dark Grey on their color chart. I picked the wrong one for my car. It has the mass backing for extra sound deadening which is a 53.00 option. !79.00 carpet. Shipping to me was 39.95. I will ship it for cost. Will have to weigh it at ups to see actual.