Hey everyone, I don't have a pic but I will try and put one up tomorrow, I am wondering if anyone is ever replaced that black lower brace that runs along the body of the car underneath the doors of our convertibles? The one of my Sunbird is Rusty and very pitted and I would like to change it out, it looks like it is just held in place by about a million giant rivets underneath and on the side? Has anyone ever changed one of these and if so is it hard or is it just a matter of drilling the rivets out and riveting the new brace on the vehicle? Thank you very much again for any responses, Roger.

Hi Roger,
I have never done the swap. But from memory as mine verts are currently stored.
The rivets will need to come out.
The upper part of the brace must be welded into the body of the to give it strength (don't know for sure).
You would also need to brace the body/doors before removing the frame brace to prevent movement.
Here are some pictures of my parts car when I had it apart.
You can see the rivets if you look closely at the interior pics.
Thanks, 84 conv, yes, that is the brace I'm talking about ( won't let me load pic, says too big...) it looks to me like it is just riveted on the side and under the car, can't see any welds anywhere, just rivets, A LOT OF THEM! I am pretty scared to even attempt it but not sure how else to fix the problem, besides just welding a thin skin of metal over the whole brace to hide it ) that would be more cosmetic than anything else, but, I would really like to fix it the right way. Thanks, Roger.

A donor car would be best.
But remember that the ASC cars were custom conversions and done by hand so the rivets will most likely not line up.
Keep us posted on your progress.
That's exactly what I was thinking too, the rivets won't line up which would just create a huge nightmare! I'm going to try and look around and see if I find another convertible and take a bunch of pictures and try and measure the rivets and see if they're close, or by some miracle chance the same bars have the same rivet spacing on them on another car, I may get lucky. I'm hoping that maybe they manufactured a bunch of the side braces and there are the same casting used for many different years for the same J body convertibles but I won't know until I look at a few different ones and take some pictures. I will definitely keep you updated.

Well I took a measurement of the holes on the braces on a donor car and the whole seem to line up for all the rivets believe it or not according to my measurements, so now my only problem is is anybody know what size these rivets are there on here? They are huge! Thanks for any info guys, Roger.

The rivets are 1/4 inch. You will need to lift the car and take the weight off the wheels so the body won't compress before drilling them out and removing the brace. The original rocker is still there and the brace is a shell over it. They riveted them so as to not have to paint on the exterior.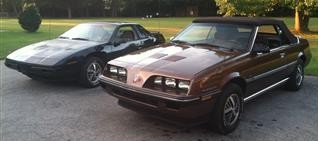 Thanks Philip, I'll try and post pics when I get this done right now it doesn't look like it's going to be anytime soon but when I do I'll put some before and after pics up. Thanks, Roger.