alright, i want to build a 2200 motor, but i want to keep my current '01 as my daily driver. i am considering buying a friend of mines 91 RS. my question is, can i drop in the 2200 from another 00-02 without too much fabrication. and it will have the 4t40e tranny behind it. if not, i will probably just find a junked 00-02 with a blown motor that the body is still in good shape and build it. also, i plan on turboing it, so if you don't think there will be enough room, please, let me know. thanks in advance. an no, i'm not putting a twin cam, 3.1, or 3400 in it, i really want to build the 2200 right now. maybe eventually i'll work on another motor, but it is the 2200 for now.

theres enough room, but if your looking into a 2g, than be more wise about it.
the 2nd and 1rst gens have a V6 Option. Now up untill 1989 they came with a vatiety of versions of the 2.8V6. different styles on elctronics/vacuums/ect. in 1990 the cavalier could have a 3.1 v6. These motors have a almost endless variety of parts you can swap with.
3.1 block... with a 3.4 head/crank (outta chevy venture... it is fordged from factory) will produce nice power. and with having the 3400 fordged crank that puts you closer to boost.
93/94 pontiac GTP's came turbo'd. So you do have a turbo option for the v6. Or you can go to RSM racing and get there supercharger. But BUYER BEWARE its pricey. Of course you can build a factory frankenstien using multiple years/variations of parts to really bring the 3.1 block to life.
Can you turbo a 91 cavalier 2.2 (keep in mind, this is a obd0 or obd1 car, so it was not the 2200 series) yes. But your stuck using heads/exhuast/ect up to a 1997 cavalier/sunfire 2.2L.
Nobody to my knoweldge has a boost 2g on the 2.2L platfourm. Will, i think one does, but he's not here very often to help. (its a black car with purple stripes cavalier) Being as its a 91 its probably TBI. So your going to have to do a Fuel injection swap. This can be good. This will let you go ahead and put in bigger injectors a obd1 swap, and maybe a stand alone fuel management/or similar. The 2.2L manifold shoule be swapable from the 3rd gen turbo companys. *some fab may be required*
Basicly be prepared to dumb some money into it if you want a 2.2L to be boosted. It should fit, you may need to switch to a electric fan for exhuast clearance, but that may be the most re-loacting.
There is also a motor you can get... 2.0 OHC Turbo. It's a Lt2/c20det/opel design Pontiac Sunbird GT Turbo. they were offered untill maybe 91. (not sure but it didn't last long into the 90's).
I would strongly suggest if your serious about making power, and really surprising people. to build a 3.1 v6 (or even 3400 will require 1 fabed motormount) and boosting it. If theres a 2g wagon running low 14's or high 13's on here, you can take a coupe and do the same thing.
...

my main question is do the mounts bolt up for the 2200, or do i need to fab them?
if i rem corectly then the rear mount needs to b changed (i think you need to weld in a new one ) also you need the ecm from the 2200 and i dont think that the tranny from a 2g will fit a 2200
if you decide to build the 2.2 (its a diff engine than the 2200) then the easest way to do it is the tbi because the mpfi has prob with the injectors (stock ones are too small and theyr is no direct swap without mods)
for the most part the 2.2 can be built into a respectable engine but cost efectivly your gona b better off with a v6 build
hope i helped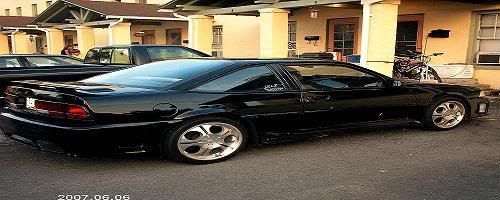 Also, your gauges won't work with the 3rd gen wiring.
I think Slowolej turboed his cavi, and I know there are others, just can't think of them right now.
Visit my cardomain
Dan Cotter (juicedz4) is a turbocharged 2.2. he just recently grenaded his lifters though.
thanks for all the help guys.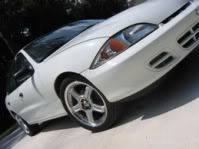 I have a 00 donor car (wrecked) with a good motor (2200) and everything, I was wondering the same thing, how hard it would be to drop it into a 92ish sunbird body, with a 2.0.

But I'm seeing that the gauges wouldn't work? Anyone have a clue as to how to make them work? What else would I need?

You should just buy a second gen with a 2.2.
Less head work needed on this to open it up compared to a 2200.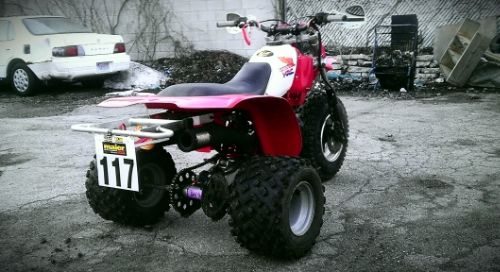 I have a 91 Cavalier the 2.2 is tbi injection until 92 . And OBD1. If your gonna go through the hassle of having to rewire the car you might as well swap an ecotec into it. The 2.0 na or turbo would also be a major rewiring. Someone here has a 91 2.2 tbi turbo that I belive has like 140 hp or something close. The 2.2 or 2200 are good engines but a waste of time if you have to re-wire,change motor mounts, ect...

Holy crap. This thread is like 5 years old and full of misinformation.

.
didn't it get proven that the 98+ head will not fit in a second gen due to the intake manifold hitting the steering rack.
this thread was also created before HPT which explains why a lot of 2.2s weren't b00sted at the time... now HPT does not work on a second gen computer, but with a 97 ECM swap and rewire the car to support the 97 ECM, it can be HPTuned...
also... why would you drop the 2.2 OHV motor in a car that came with the 2.0 SOHC... either find ya a 2.0 SOHC Turbo motor to drop in, or a v6... the 2.2 ohv is a step back from the 2.0 SOHC...