Ok about a month ago my dad bought a 91 Sunbird 3.1 auto. The car has low oil pressure, and now it sputters and stalls. Sometimes it re starts, sometimes not. We think its a fuel issue. We just recently purchased a 95 or 96 Pontiac grand Am 3100 auto. The owner told us it has an electrical issue, we're thinking maybe the computer. If we go to a junkyard what computer would be compatible? Monte Carlo, Grand Prix, Lumina, Grand Am, Skylark? Would any 3100 computer work? Would the one out of the 91 sunbird work? Im assuming the 3100 is obd 2?

If I remember correctly you have to change the oxygen sensor and temp sensor like 3 wire to 2 wires I think? What else would be involved to swap the 3100 (95+) into the 91 3.1 ? Thanks in advance

It makes a difference which year the Grand Am is. If it's a 95, you've got the OBD 1.5. If it's 96, it's an OBD 2. You're going to want to verify and get the compatible year (94-95, and 96-98). With many of these engines, the serial data stream for the gauge cluster will be different. However, many of those cars use the same computer, it would just need to be reflashed with the Grand Am program.
If you have a 95 3100, I believe you can swap it into the 91 without a problem, just using the 3.1 electronics. If you have the 96 3100, you need to get a 94-95 upper intake manifold and EGR valve, and the electronics for the 3.1 will run it. A great place for info on this is
60DegreeV6.com
. Plenty of guys there have done the 3.1 to 3100 swap, and can answer all of your questions regarding this.
PM me if you have any questions. I don't usually frequent this forum, but clicked on it by accident and saw your post. Hope I can help.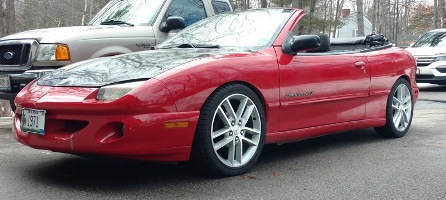 ok thanks, car is a 95. Just mainly want to get it running, Hopefully the computer is fried and its not a short in the wiring harness somewhere