I have a Buick century with a 3100 v6 that's in a body that isn't worth $5
But I also have a high milage z24 with a great body and a dieing motor

Would the buicks 3100 bolt up to my 90 3.1 lt 5speed tranny and use the same sensors?

It should bolt up just fine, you will have to switch your sensors over from your old engine. If I were you I would get a 3400sfi engine, It is a lot better, more power and will run on a stock tune with your same sensor. All you have to do is make a custom front mount witch took me maybe an hour tops. You can get these engines for $80 a a you pull it with low millage.
Here is how to do a 3x00 swap. 3100 and 3400 are exatly the same just different bore and porting. Any engine from 2.8, 3.1, 3100, 3400 will bolt up and run on a stock tune, if you swap YOUR INJECTORS ALL THE SENSORS.
http://www.v6z24.com/howto/3400/
Here is my video of a 3400/3500 hybrid swap I did
http://www.youtube.com/user/dodgeviper12003?blend=12&ob=5#p/a/u/0/SaT9lNf7Xeg
If you have any questions just ask me.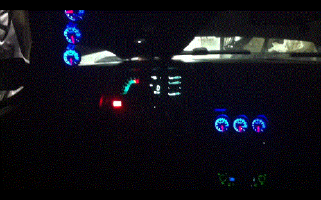 On the inside my car looks like a fighter jet.
Glad to SEE some more interest in the older stuff start to flurish here again.1st gen is my ride,but here lately learning more about the 2nd and finding more of the 2nds hittting the junkyards.Btw if you need some specific parts post your request in my thread for parts I check the stuff they have being alot are around here (nc).