Forum specific to the 1988 to 1994 J-cars.

I have a base Cavalier with a 2.2 4 cylinder engine with a 3T40 trans it has 79,342 miles

Sometimes going down the road after it warms up my car will start to sound like the trans is slipping bad and the engine will die when it dose this the cel will turn on. I unplugged the tcc (blue connector) and now when it dose it it still sounds like it slips hard but not as bad and it will no longer die and set a cel is there anything you guys reccomend doing to resolve this issue?

YEAH change your transmission fluid and filter!!!!!! That is probably the reason your TCC switch is TOAST,old fluid has less tolerance for hot/cold and it's protective properties are well worn out.Trans fluid and filters are a must to prevent the fluid from causing problems like shifting,cel light,and burning up the tcc switch.Trans fluid wears down and gets contaminated just engine oil and should be replaced on a set time,mileage even with your mileage the fluid can break down over time.Recommended interval change every 30,000 OR 30months!This will fix the problem!Ok

I ordered my tcc earlier it'll be at advance auto in the morning and I'm going to pick up the fluid, filter, and pan gasket.

What is the part called you pull off of the trans to get to the tcc it's self so I can get the gasket for that too


Well I have new symptoms now I went to the giant eagle (apx. 5mi) I went in the store for about 10 min I started the car drove like 100ft down the road and the car stalled out and when I tried to start it again it just cranked and the temp light came on I let the car sit for a few min (like 2) and it started right up and there weren't any other problems on the way home

I will contemplate this before I reply back.Tired long day driving the big trk work wise.It could be several things igntion,coolant related idk let me get some sleep so I am focused to answer better.

I think it might be something todo with fuel just by the way it sounded when it died

Thank you for your help


Okay I went out and tried somethings to try to recreate the problem and the closest I got was when the car was at wot the car started studdering and almost stalled

Ok just to not over load you with info your car has a schaeder valve to check fuel pressure and your specs should be injectors should reads 11.8-12.6 ohms on a multimeter(check this second) however check your fuel pressure which should read 41-47 psi on the multi port fuel injection which your application is to the best of my knowledge do this 1st.Now if these specs are solid on your checking the initial fuel pressure the MOST important I would lean strongly to the fuel pump going DOWN hill.I know first hand on the FP failure my cav did something similar and once it goes it is done.If after checking the FP and in check ,would then pursue maybe the tps BUT based on your info lets leave the tps out of the loop right now.If it is the fp you have to drop the tank and could be the sock on the fuel pump is sucking trash,or the pump is just worn out being it probably is the original pump.Mine went south in99 so about 14 yrs old and yours might be toast or going that way.Did I write a book or what.

Well thanks for all that. Mine has throtle body injection and I ohmed the injector it came out to be 1.8


Oh and I changed my fuel pump about a week and a half ago

Ok good I was thinking multiport but tbi ohm readings 1.2- 1.6 ohms normal so a touch over..Kinda tired long day and let me focus on this and maybe read my books or just think it out in my head.I do not want to just ramble ten different items.I know this is something simple,sure it can be resolved with out headaches.
One check that came to mind,if your egr has a vacumm line disconnect it,and drive and see results.If not a vac line remove it clean remove carbon and make sure the metal pintal that moves back and forth or up and down moves! It is possible that your egr is losing vacumm and or clogged and can kill the engine no question.I do not want to add any electrical items yet.Just check this and if the orig may be going down.Simple check and cleaning it may help.Ok

I'll undo the hose on that in the morning and I'll post up my results if I go anywhere

Cool deal and after the other nite after posting stupid tired I SO thought of this and your problem with the items you had done to that point.This might be culprit and if the car runs fine no stall is what I hope will be the case,your choices will be clean,inspect reinstall and connect vac line and see if same issue or gone.I won't elaborate more before you drive it and see if this helped or not.

i unplugged the egr and walla it still does it

Ok after working on my nephews 98 accord (oh my engine mounts suck).Thoughts egr not a issue,fuel new,injector checked,tcc repld and fluid,I am leaning more towards a possible ignition issue like the ignition control module inside the distributor or coil.These two items can have intermittent failure before they just die.If neither have ever been replaced I might consider doing so.A long shot would be the tps but,normally they just puke out at idle or the idle goes flat at various speeds.Just the fact the car dies while driving and restarts two minutes later points electrical to me however could be a faulty oil press sender or temp sender not reading or poor connection.I think it is more like igntion items.Car runs they get hot,cut out die,wait restart classic example but not 100% sure.My thoughts and running out of go power myself.

How could I check to see if the icm inside the coil pack to see if it's bad? The other ones seem like there easy enough for me to figger out if there bad or not

Thanks for the help


Well I checked the coolant temp sender and it cam out to 10500 ohms I read it's supposed to be 13500 ohms at around 30*F and it's around 40*F now but it probably means the temp of the coolant not just outside so I'm gonna get the thermometer probe for my DVOM and check that see what temp the coolant is and go from that and I'm gonna try to find the oil press sensor and I'm gonna ohm that too

Let me find my link for checking ignition components and this site is spot with pics and elaborate easy checks.I totally like need to dig it out of my files paper style where I have that info.Ok busy today around the house and doing some car stuff and actually family xmas late with my peeps.I will post it back maybe friday or so.Ok
http://www.wellsve.com
This site is spot on checking electrical components and go into the tech section it should have a step by step.I have not researched it lately but,always navigate it with ease when I need to find something.Easy to use and hope this helps isolate the issue.Also the counter point section is nice too.Check it out I learned alot from this stuff myself.

Well I have no clue what I did but it's stopped stalling and now itll backfire at wot but that's better than stalling to me. I think there might've just been a bad connection at one of the sensors

I'll have to agree with Ron, sounds like an ignition issue esp now that it's backfiring which means it's not burning all of the fuel during combustion. Check the spark plugs again, with the backfiring one plug might be blackened quite a bit more than the rest. You might think backfirirng is better than stalling however a big enough one will kill the motor especially @ WOT.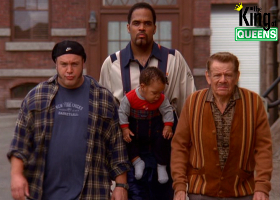 Well since I've almost been smashed in traffic 4 times cause of stalling I think it's better. I'll check the spark plugs but there brand new and i havent had the car at wot recently cause of these issues so if there's anything I'll post it up

Now this might sound silly but does this car have the original cat convertor?BC if it is partially blocked or any restriction it will cause the engine to load up on fuel (unburnt) and choke it,or backfire due to pressure.Now the only way to really check it is remove the cat,run straight pipe and see if it goes away.Just make sure to do a good even cut and even with low miles on it the time and idle etc will wear out the cat period.Sometimes a symptom like this makes us think it is a runnability issue and the convertor is blocked to a degree and make the engine run like sh!!.Something to consider.