Quick run down.. 1990 3.1L Z24 with 3 speed auto trans.
Starts up fine. Runs for maybe 8-10 minutes before stalling out in park. Will not restart for another 10-15 minutes.. then it's fine again. No codes are being thrown. Checked IAC and IAC housing. They are clean as a whistle. Unsure where to go from here..
BeardLife
/
Club Awesome Reject Blog
Fuel pump relay? A friends civic did this. That's all I can compair too.

Not saying it is not a fuel pump or relay BUT sounds more like a ignition module or coil going south.Just check your psi for the pump(41-47psi) if solid pump good,relay you could replace but,I am leaning more towards what I suggested.Just a thought before I myself run out of gas after working all day.
Thanks guys!
I let her stall the other day and had someone crank it over while I held a plug wire.. No spark was created so I ordered an ICM.. Should be here soon and I will update this!
BeardLife
/
Club Awesome Reject Blog
ICM sounds like it will do the trick.


- Your not-so-local, untrained, uncertified, backyard mechanic. But my @!#$ runs

Definitely sounds like a faulty coil.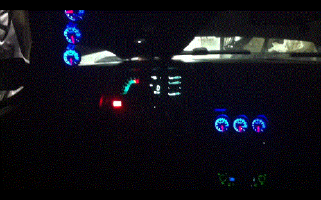 On the inside my car looks like a fighter jet.
Replaced the ICM and issue happened again.
Pulled remote start module and problem is solved
I should have pulled the remote start right off the bat! Oh well. It's solved!
BeardLife
/
Club Awesome Reject Blog
Note to self (and others): pull the aftermarket BS when diagnosing a car. :-)
BeardLife
/
Club Awesome Reject Blog