This is for a friend of mine, She has a 94 Cavalier, and is going through antifreeze. She hasnt noticed any under the car at all when parked, and said the car only slightly gets warmer if it sits and runs for a good length of time, not while driving. The valve cover gasket (assuming that is what it is, not familiar with this gen) looked like it had been leaking/ wet before. Im assuming this may be a head gasket issue, but not sure. Any Opinions?? And if it was the head gasket, is there a how to on here to replace it? Thanks in advance!!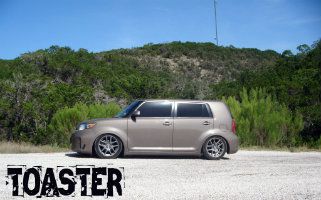 I will assume it is the 2.2 engine.As for looking check the intake manifold area and see if any wetness around it where it mounts to the head.I would also check under the oil cap and resevoir for milky looking goo forming.If the oil is contaminanted this would point to head gasket.I am not super fluent with the 2nds but,these general checks will isolate it.I would degrease the engine first and let dry then check a day later unless u find the goop under oil cap(bad) or resevoir for antifreeze overflow is the same.Going thru antifreeze and slight heating up makes me lean to HG as the problem but check that intake.I do not know of a how to on here for this problem step by step on these models.Tired long day and just some tips from thoughts.
This is common on the 2.2. The area where the head gasket fails is right behind the EGR valve manifold on the transmission end of the engine. It won't seep out and be visible, the engine just burns it all up.
.