does anyone have the wiring diagrams for a 90 i need the chassis harness or all of them im trying to mate it to a stock 85 fuse box and it differs so anything will work

Why don't you get a 90 cavalier fuse box and use everything from the 90 in your car. It would be so much easier and almost a direct swap since everything is just about the same. May have to change a one or two connectors but would be way easier. It will be easier to trouble shoot too since you can just look up 90 information.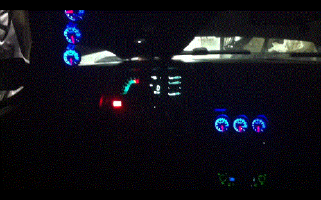 On the inside my car looks like a fighter jet.
Cars a 85 so using a 90 fuse box would consist of tearing the whole dash out and replace all of the harness which would take alot longer then trying to mesh the harness's together, The issue is the 85 was originally a distributer car and the 90 has a coilpack so no provisons in the 85 fuse box for everything associated with the extra electronics.

And... its not my car or else i would do that but with a 93/94 engine bay and chassis harness this is beechwoods car were trying to get the 3500 up and running in it but no one has ever done this swap with a car that had a distributer so its more complicated. We actually believe we found where we need to splice and add fuses but were trying to be sure.

If you just need to add fuses, go to autozone and buy an auxiliary fuse box. That is what I did with all my added features I installed to make it clean and simple.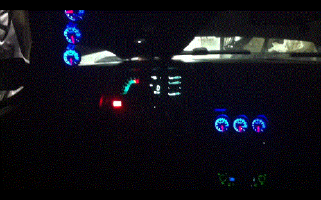 On the inside my car looks like a fighter jet.
I wouldn't waste my time with one of those add on fuse boxes with the amount of work you're actually looking at. I would pick up a completely new fuse block from Painless or somewhere similar. No splicing involved, just put new terminals on all the wires and plug them in, and it would look neater than having 1 or 2 add on blocks.
.
The fuse boxes from autozone are exactly like the painless ones just doesn't come with wire or fuses and are only $10 for 3 sections. It comes with all the pins. Here are pictures. Those painless ones can be over $100. I mounted mine on my firewall under the carpet. You cannot see it once I fold the carpet up. I am not done hooking everything up yet. I have my compressor, power windows, power door locks, gauges, fan override, heated o2, tv. They all run through it. I even made a label that goes over it.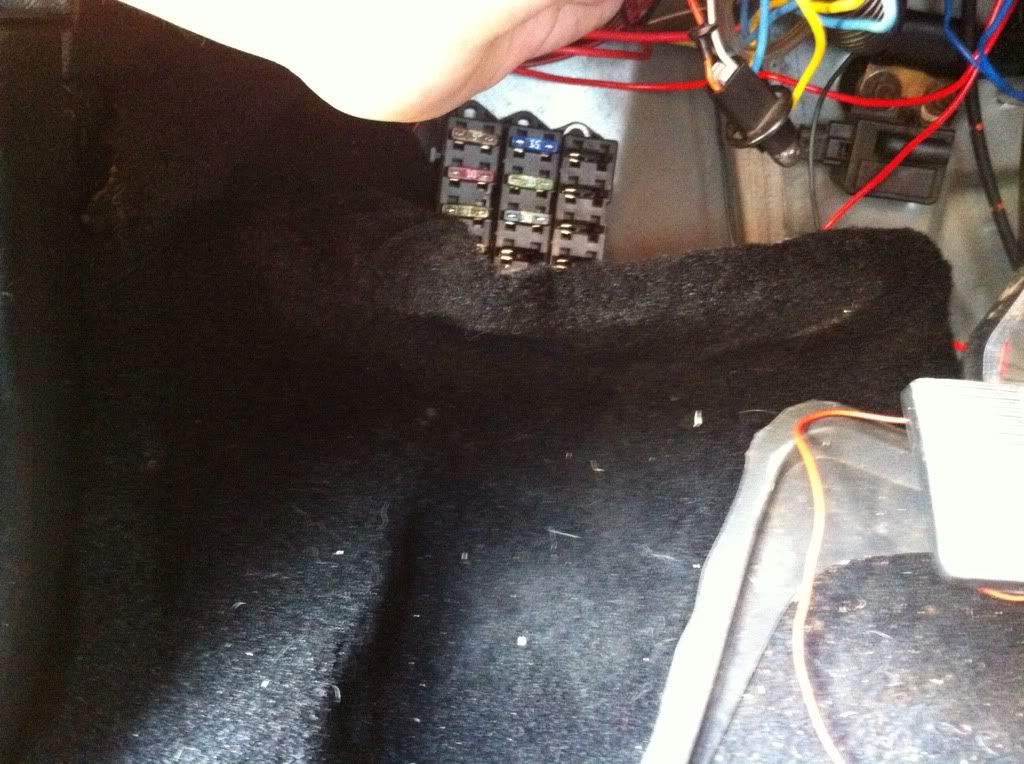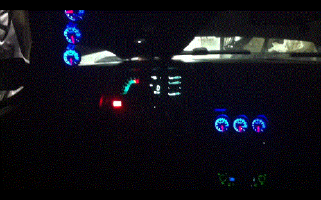 On the inside my car looks like a fighter jet.
I'm not talking about those. I'm talking about a full-on fuse block. Like this-
It wires up right on the side terminal strip, and keeps it much neater. Painless and about 20 other wiring places sell them.
.
I have never seen one of those anywhere.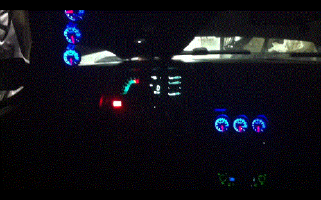 On the inside my car looks like a fighter jet.
Yeah, I have a lot of spare time to look for parts. You'd be surprised what's out there.
.