I have a 92 Cavalier with AC and a 94 without. is it within the range of possibilities to swap the AC from one to the other. Both are coupes, same engine, but one is a 5 speed and the other is an automatic.

dave

It I'll not be too hard. You will probably have to pull the dash out. Probably take a weekend to do everything. I removed my AC two years ago. It was a nightmare to keep working. Those aluminum lines near the ratiator like to split open. Had it happen on 3 jbodies 89, 91, 91.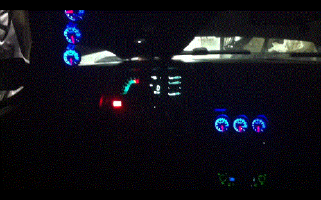 On the inside my car looks like a fighter jet.
It's do-able, but is time consuming. For the most part, you just need to swap over the hard parts, since the wiring should already be in the harness. If it isn't (which would be surprising), then you'll have to swap the harness over as well. Best bet is to strip both cars down to bare firewall on both sides (dash, harness, ducting, etc) and go from there.
Thanks guys, I'll think it over!