so I blew the 3.1 in my 91 Z24 and Im thinking about doing the 3400 swap.mechanicly the swap dosent seem to hard but ive read alot a threads saying you have to swap your stock injectors and sensors and what not if your using the stock harness.my qustion is if I get a donor car with complete wiring and computers could I just swap all the wiring for the 3400 into my car and use the all the sensors and injecters that come with the 3400?

Why you would want to do all that work is beyond me. Swapping an ENTIRE 3400 harness will lead to all sorts of problems, like the addition of about 30 extra lbs of weight and nowhere to stuff it all. You can use your factory 3.1 harness with no issue, and the 3400 injectors will plug right in, you just need to have a new PROM burned for the 3.1 ECM. What swap guide were you looking at that you got this info from?
.
I bet he was looking at a 3rd gen guide or one for an obd 1.5 car.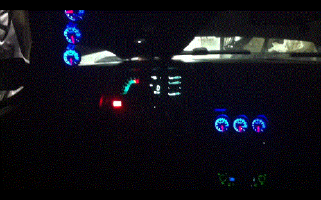 On the inside my car looks like a fighter jet.