just replaced blower motor on my 91rs, but it seems it doesnt blow through any setting I set, it blows air but it doesnt really come through any vent, I can hear the vacuum trying to do something (hissing) but I cant get it to select defrost or vents or anything. whats up with that?

If you have a vaccum leaks the vent selected wont work. Check your lines under the dash and under the hood. Also when pulled my dash To paint it, I found about 10 lbs of crap in my vents on my 89. I soaked all the duck work in a bath tub for a day with cleaner lol. May be time for you to do the same. Also under the hood near the cowl is a screen the let's air into the blower check that. Also remove the blower and vacuum out behind the blower.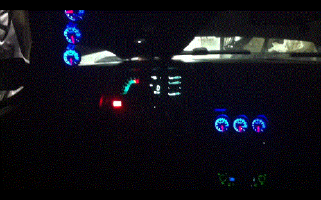 On the inside my car looks like a fighter jet.
I didnt see any vacuum lines on the switch when I looked briefly