I am looking to buy a Black or Grey Convertible top Boot for my 89z24. I am almost at the point of getting my top done but would like to have the boot to go with it.

Thanks
Debbie

Or if you know where I can purchase one from a company please reply. Tx

You should make an account on v6z24 as that specializes in 2nd gens.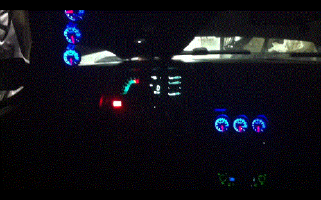 On the inside my car looks like a fighter jet.
I have an account with V6 too with little luck these things are aparently difficult to find.

Update: I currently have a vert top boot coming in the mail! Thank you for all your help!

I also have one for sale. It is in great shape! It is blue, but from a couple of feet away it looks dark grey. Check my v6z24 link if you're interested just in case the other one doesn't work out for you.
http://www.v6z24.com/jbodyforum/viewtopic,p,1406394.html#1406394
It's a bad iphone pic in the dark. The thing looks great once it lays out again. It has been stored for about a year now.
thanks I will let you know cause at the moment the one i paid for was shipped two weeks ago and still hasn't arrived.......

UPDATE: Thanks everyone, I received the black boot top I bought and a the original owner of the car I bought sent me that boot top too.