Hiya. Just joined the group after lurking and searching your fourms for info for the past couple of days.
I have a 1992 Chevy Cav, 2.0 ohv with a 5 speed man. I bought this car 4 years ago for $500 with the intent of good mpg and driving it till it died. 4 years later still running like a top with nothing but brakes and tires put on it, well that and oil changes. I have been kicking around the idea of playing around with it some. I have done a home made "CAI" and fixing to replace the rusted out muffler with a "turbo" muffler from a truck (2 1/4 OD).
I guess my question is after surfing around a bit on your website and searching a bit I was wondering what worked well for these engines? I am an ASE certified auto tech with 30 years exp. So i know my way around a motor, but I also know the guys that love these car's will know the most about what works and what won't.
So here is what I drive, about 80 miles or so to and from work each day, mainly interstate. 36 MPG w/o A/C, I knew they had a turbo version of the sunbird but wondered about buying/building my own turbo set up. The turbo and piping with cooler isn't a prob, it's the OBD 1 chip I'd need. How about header? Much gain on a stock engine? Rebuild isn't out of the question but if I do it would be for a turbo build.
Soo many questions, guess I'll see what kind of responce I get and go from here. Thanks in advance for any and all info guys!

Perfect that second one had alot of the info I was looking for. I am not wanting to try and get 1/4 mile times near that low. Hell prob will never see the track.
So i do have another question or two you guys may or may not know.
Has anyone found a certain head that flows better? Or a block that stands up to the boost better than another? I am not really intrested on going with the Turbo 2.0, just playing with the 2.2.
Thank you again for pointing out that thread!

Juicedz4 may know. He built a crazy 4cyl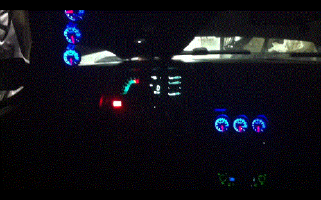 On the inside my car looks like a fighter jet.
Here's another link I found in my favorites
Slowolej Turbo Cavy info
Not sure if these guys are still in business but they might have something
Chevy Cavalier world

HOLY @!#$! SpikeJ that is EXCATLY what I was looking for! Might have to pick slowolej brain about a prom and other details but that write up is great!

Thank you so much gentlemen, you have no idea how much time, money and headaches info like this saves me!