My 92 cavalier 2.2 engine has a pretty good knock in it. Sounds like a rod. I may be able to get a 97 2.2 engine. How much of a problem will I have installing and getting it to run? Can just move the fuel injection from the old motor to the new? will ignoring the cam sensor be an issue?

John K

I am almost certain the 3rd gen engine probably would not be compatible.Reason being the engine change,wiring harness nothing alike.Now you also have to consider the trans you have may not be interchangeable either due to age and generation changes made by gm.Now I won't say this is concrete info and it will not work,but have serious doubts it would be worth the time and effort.You would come out better finding a similar yr and engine known to be good and swap or just get yours rebuilt.I know cost can be a factor but a rebuild is your best solution for having a fresh engine if the car is solid and not falling apart everywhere else.
Probably have to swap the head and all the accessories and sensors. Check the s10 forums for changes between years.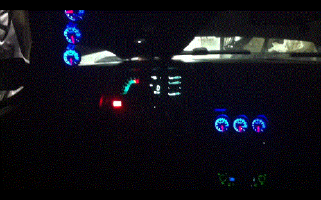 On the inside my car looks like a fighter jet.
The entire engine is an almost direct swap. You really only need to swap the 92 accessory drive onto the 97 long block, swap sensors, and then bolt on the 2nd gen mount brackets. Use the 92 harness. Ignore the cam position sensor (just leave it in the hole with nothing connected to it, the cam specs are the same). The head is the same, the transmission pattern is the same, the flywheel/flexplate is the same.
.
I was thinking that ignoring the cam sensor would work just wanted to make sure. Also i think that 98 was the change to the new crankshaft so 97 was the last year that would work. I think I;m gonna give this a try if i get the motor for a good $