so i had my top replaced a couple of month ago. when the weather is warm, it goes up and down just fine. one those cooler fall days i have a real hard time closing it. once i said some nasty word and actually left it open at work.. it wasnt going to rain. so what gives here, will the top just become naturally easy to close after it ages for a little while, or is there some sort of adjustment that needs to be done. the top was installed professionally.

Add fluid to the pump. Unscrew the cap and add ATF ( automatic transmission fluid). If it's full then check your lines for leaks. If nothing is wrong check to see if it is getting 12v and not less or check the ground. If everything is good then pull the ram pins one on each side and try to close it manually.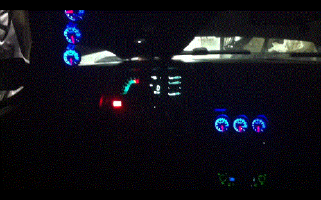 On the inside my car looks like a fighter jet.
That is exactly how it should work. The installer stretched the top nice and tight. It gives a nice clean look and the top WILL stretch as time goes by (leaving it out in the sun on hot days will help speed up the process). Every convertible I have ever owned was hard to latch the first year after top replacement.
https://photos.google.com/photo/AF1QipO0RaHm0VutezIjCYBA7ggh6g1awGTFszr9_U35