is there a way to fix this? speedometer especially sticks. can i fix this cluster or do i have to replace it if i want this fixed. sometimes the tach sticks but its not as bad as the speedometer. this car sat for a long time and when i first started putting miles on it, it was sticking allot worse but 8,000 miles later its still an issue. its not really a major issue but it is annoying. i would rather fix this cluster because if i replaced it, the mileage would no longer be accurate. has anyone else fixed this and what was your solution?

Good question. I recently had the same thing start in my vert, but mostly the tach and sometimes the speedo. I read the factory service manual troubleshooting chart. The only answer it gives is- replace the cluster. Since I don't want to do that either (even though changing the mileage to match is not a big deal), I started thinking it may be a bad ground. all the gauges share the same ground to the right side of the steering column. I haven't looked into it yet. The only other option would be to replace the actual gauge motors themselves, but I have no idea where to source them.
.
I had that issue a few years ago. It was a bad connection between the cluster and the dash plug. My gauges eventually didn't work unless I pressed on the cluster. Just try removing it then check the pins on the cluster and plug and clean them and reistall.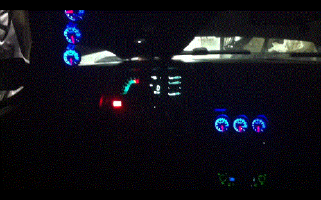 On the inside my car looks like a fighter jet.
I also cleand the bolts on the needle motors when I had it apart.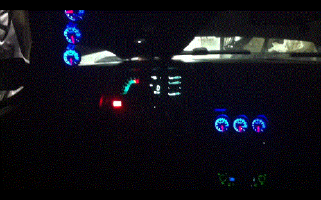 On the inside my car looks like a fighter jet.