I picked this car up last year with 3,800 mile on it. It was owned by a little old lady and was driven very little from 91-01, then garaged when her health took a turn. Carfax backs this up, even listing several dealer services!
I have since modified it ever so slightly with some Canuck lowering springs, 16" wheels and Hankook Ventus tires, 30% tint to protect the interior. I kept the original parts and they will go with the car.
I had to do some maintenance due to it sitting for 10+ years, hoses, plugs & wires, intake manifold gasket (new felpro design for reliability) master cyl, all fluids / filters.
This car is fantastic and is ready to go!
The car runs and drives, has retrofitted 134a AC that blows cold, power windows and locks, cruise control and automatic transmission.
http://imgur.com/a/KSEBZ#0
For album, Tried to take pictures of common problem areas and the sun damage. Mostly the dash like most 2nd gens and the back seat where half the bench is sun bleached.
Rockers are solid, the picture makes it look like a patch but it is not, just old undercoating.
$3,500 Located in CT, willing to ship if somebody wanted to and paid.

Holy crap. And for cheap too! I don't even know what to say.
.
I have looked at the car before his purchase, it was Danbury Automotive (same shop you see my Z in sig) very clean car. it is as advertised. I passed because I would end up making it very non original. Great pickup for someone.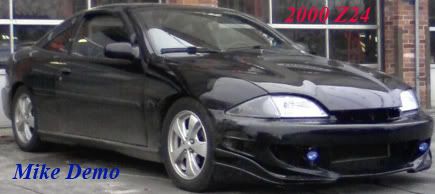 WOW!!! That is SO unheard of!

Great snag on that one. So, you want to SELL it? WHY???

I picked up a '93 Z for a song, and now it has 188,567.3 miles on it. J/K about the .3. IDK what comes after the 188 really.

Nice pick, though.