I let my friend borrow the wagon a couple of weeks ago, and then got a call that she had an accident coming out of the drugstore parking lot. While inching out of the lot someone in a VW came by and caught the front bumper. The bar was ripped off the Lh energy absorber, along with most of the cover, but it was still partially attached to the Rh outer portion of the frame. Nobody was hurt, but after a couple of days the girl in the VW, upon seeing the police report, where it said the person driving my car was issued a summons, suddenly was claiming an injury. So right now the car is missing the grill and everything below it. I already went to Pa and got the radiator support area and the lower frame section about 12" back. I also had to get a new Lh rear energy absorber, as it was collapsed and the cover tore where it was mounted to the body. I managed to repair the cover, as the one on the car was the last new rear cover available, when I initially redid the whole car several years ago.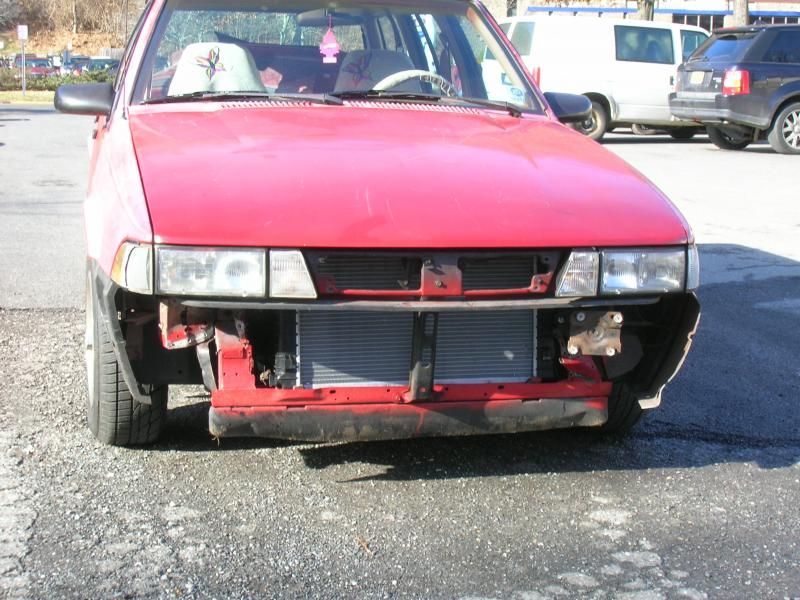 right side, you can see where the frame peeled back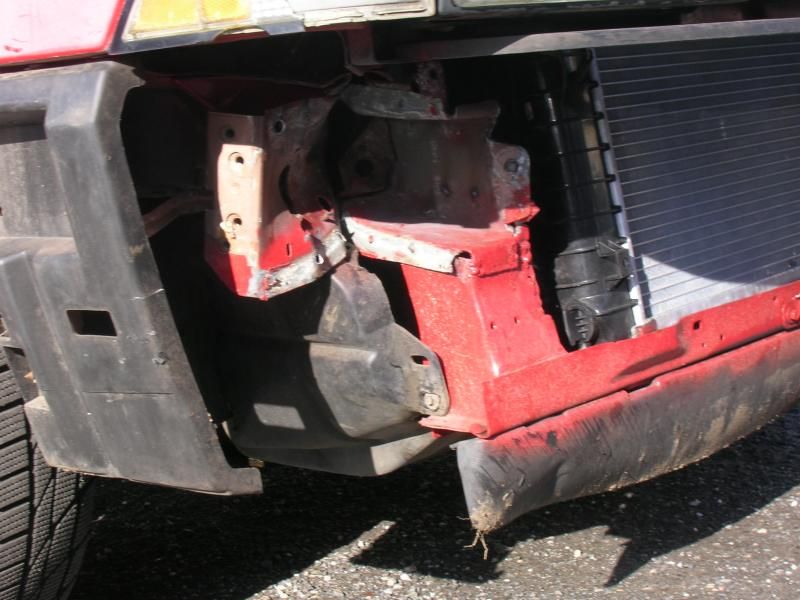 left side, you can see that the energy absorber and frame bent back enough to go through the radiator tank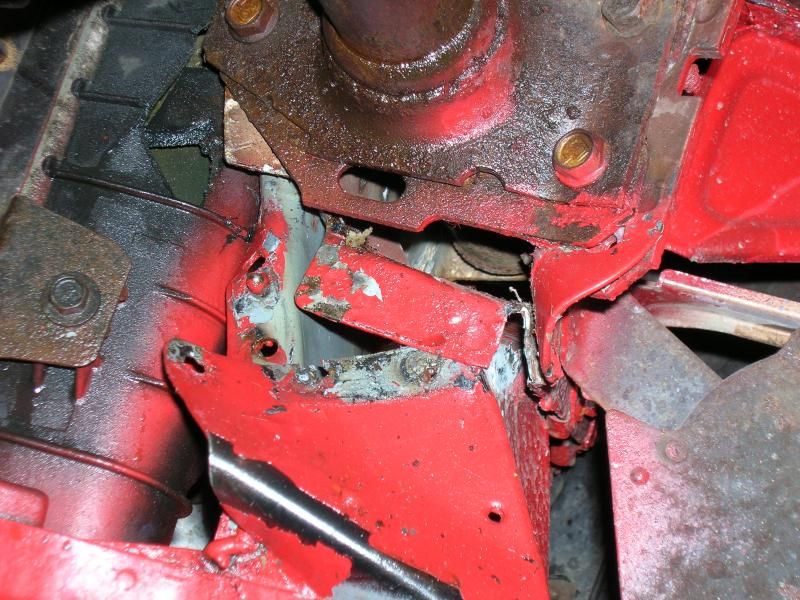 Never, Ever loan a car to anyone, regardless of what their story is or how nuch of a life or death situation they say they are in. NEVER, EVER loan a car, even if you were about to take it to a salvage yard to sell for junk. NEVER, EVER loan a car, even if it is a F**d,,, well if it is a F**d it is okay to loan it and just hope they NEVER EVER return it.

Man that really suck, but thankfully no one was hurt. About the girl that suddenly decided dollar bills will make her feel better, I don't know what to say. Maybe find out the Dr. she saw and asked them if they think she is faking it. Or let her know know that fraud is a pretty serius crime and if she is faking and you find out, you WILL report her and have your insurance company push the issue.

Glad to hear you are getting the parts you need without too much problem.

Have to agree with Butch on never loaning a vehicle out. When my grandfather passed he left me his Monte Carlo in the will however I was still about 2 yrs away from legal driving age. Instead of let it sit my dad thought his brothers/my uncles would borrow it for a few weeks here and there and take good care of it while in their possession. One brother/uncle routinely let the gas tank run dry so when he was finally done with it it needed a new fuel pump. The other brother/uncle let his son/my cousin drive it and he did burnouts in it and they never bothered to check the oil so when we got it back from him just the tip of the dipstick had a little oil on it. I only got to drive it for about a year before the transmission finally bit the dust from my cousins burnouts
.
Good luck fixing yours up Frank.

Such a tragic result. I'm sure after all the effort you had put into this before hand this is agony enough without further drama.
I hope you will be able to make repairs and be able to once again cruise

.