Rear strut dust boot
Rear strut bump stop
They can be found for cheaper on gmpartsdirect.com. You're welcome.


Currently #4 in Ecotec Forced Induction horsepower ratings. 505.8 WHP 414WTQ!!!
Currently 6th quickest Ecotec on the .org -12.453 @ 116.45 MPH!!!
Aye seen the ones you linked....160 for the set...gmpartsdirect is still at 90+ for the set...the aftermarket fronts are in the 15 $ area a side.......and what makes no sense is all the strut makers who sell the quick strut assembly with a boot on it but won't sell the rear but no selling the fronts....just don't get it....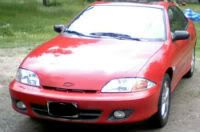 * but no problem selling the fronts *