hi a rear strut bar is the only suspension mod I havent done yet. I have always bought top dollar products for my cav. but this paticular item, a rear strut bar is a rear strut bar. so im asking cause im thinking of ordering it. its only 30 w/shipping. so does anyone have this bar? is it complete junk? or which bar to get

I think I paid about that for my Freedom Designs rear bar way back in the day

I used to race cars, now I race myself.
5K PB: 24:50
10K PB: 54:26
I paid $100 plus shipping back in the day for my front and rear bars. That sounds like an ok deal.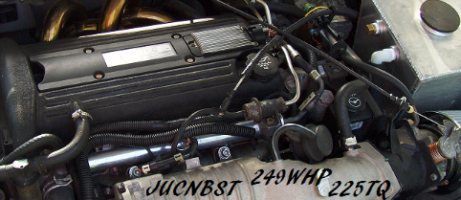 I paid 145 for my front freedom design bar back in the day. I have the gm front bar instead now in the front. Freedom design one rubbed on my intake manifold a bit. And caused vibration. And starting looking a bit gauty I thought. Red on cayenne red paint don't match well at all.