Hey guys! Newb finally registered to this fourm, been lurking around getting tips and ideas from this site for a while now and finally decided to join the org.

Have a question about my coilover setup. Grabbed some matrix coilovers from a friend and has all necessary bearings and washers i ordered not too long ago. They came with everything but the rear sleeves and spring seat. Any place i could order some from? Looked on ebay and they have some for sale and theres a few more ive came across. Any idea on which would fit my koni yellows the best? I know ground control has some that sit on the strut perfectly but according to thier policy they cant sell parts for other brands
Any help?

Just junk them and grab some GCs. You'll be happier with the results.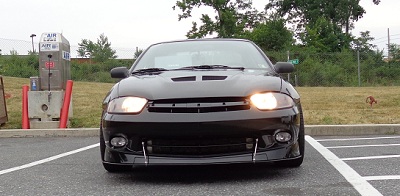 Tinkles(KGM) wrote:

Just junk them and grab some GCs. You'll be happier with the results.
This. You'll end up needing better springs soon after you realize that the ones you got are crap.
Also, when you order them from GC, you can get any length / spring rate you want.
And their customer service is awesome.
________________________________________.
Still not low enough for a signature.
Guess i have to save up... hopefully somone has some up for sale here for less...

I agree with these guys. But- if you really didn't want to buy an entire set of GC, you could just buy the rear set. You aren't going to mix and match parts then, just each end of the car will have different springs. I don't recommend that, but it is an option.
.