i was lookin to pick up a tien coilover set and was wondering if u needed to realign it everytime u raised it or lowered it if anybody know please tell me.

Three things:

1. This should be in Suspension and Brake not P&M.
2. Search.
3. Yes in theory you should have the car realigned.

Not being rude, but this is something easily searched on the web.

FYI, I JUST posted a set of Teins for sale in the classifieds section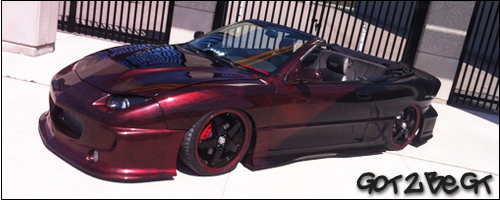 BUY MY SAAB TURBO SETUP! -->
http://www.j-body.org/classifieds/detail/61091/