I'm about to lower my Sunfire 2 inches all around and wanna buy 18 inch rims but was wondering if your ride was stiffer with 18's than 17' rims or 16's. Of course that must depend on your tire size and suspension setup right ?

What's your opinion please ?


www.funnybikeshow.com

By just the common sense aspect of it yes it will be rougher.

Larger the rim diameter you go the thinner the sidewall of the tire, so your going to feel more bumps. I have 17's and there is a huge difference when I go to my winter 15's.

Lowering the car will make the suspension more stiff so again it'll compound how rough the ride gets with the thinner sidewalls.

I feel 17's are a good compromise with some 45 series tires to help soak up the bumps.

Thanks.

So since my wife has big b.... and likes a smooth ride i should get 14'' with big tires ?


www.funnybikeshow.com

When I have my summer only 18s on and a stock suspension, my car feels insaily stiff on small highway bumps compared to my 16s. Also with my 18s if I catch a groove on the raid you better be holding the wheel tight or it will pull you off the road.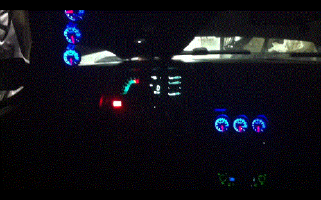 On the inside my car looks like a fighter jet.
not to pick at ya but thats kind of a silly question.
-lower, stiffer suspension
-parger diameter wheels = (typically) narrower tires
-less wheel travel
its going to be night and day.

my 18" katanas on 225/40/18's on my lowered 1.7f/2.3r were a HUGE difference. but i sold the 18's and went with stock 14's on 70 tall michellins, got 'some' of my ride comfort back. just didnt want 18's cause they're heavy. loss of performance is great noticed.


04 Cav. 2dr. 5spd. My DD. 'Nuff said.

more than anything it will depend on the suspension setup and the tires you go with.
You can get a good ride on 18's on the right setup.
FU Tuning
Pat Maher wrote:

Thanks.

So since my wife has big b.... and likes a smooth ride i should get 14'' with big tires ?
Nah...
Go with a small drop with some good struts and some 16's and it will be a nice ride.