Hi every body ") When you installed the front sway bar did any body have any problems with the sway end being to close to cv boot? thanks for the info

Mine is close to the boot, but there is clearance. Sure it isnt upside down?

I remember on Darkstars install thread he said you had to cut off the corner of the end of the sway bar to make it not be so close to the cv boot.

Mine was till I read somewhere to swap the front links with the rear ones which were shorter. Something about they had them backwards in the kit.

I saw that on youtube about the bolts being switched. I plan on buying the front sway bar but where do i buy the rear bolts from? Is it the front and rear sway bar kit the bolt are mislabeled?

It's been years since I put my Addco swaybars on, but I seem to remember using shorter end links as well or either cutting down the spacer for the end link.
wouldnt changing the end link length change the effectivness of the bar though? it wouldnt have as much preload to it...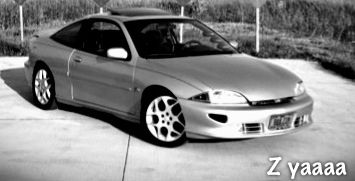 It's nice to be injected but I love being blown.